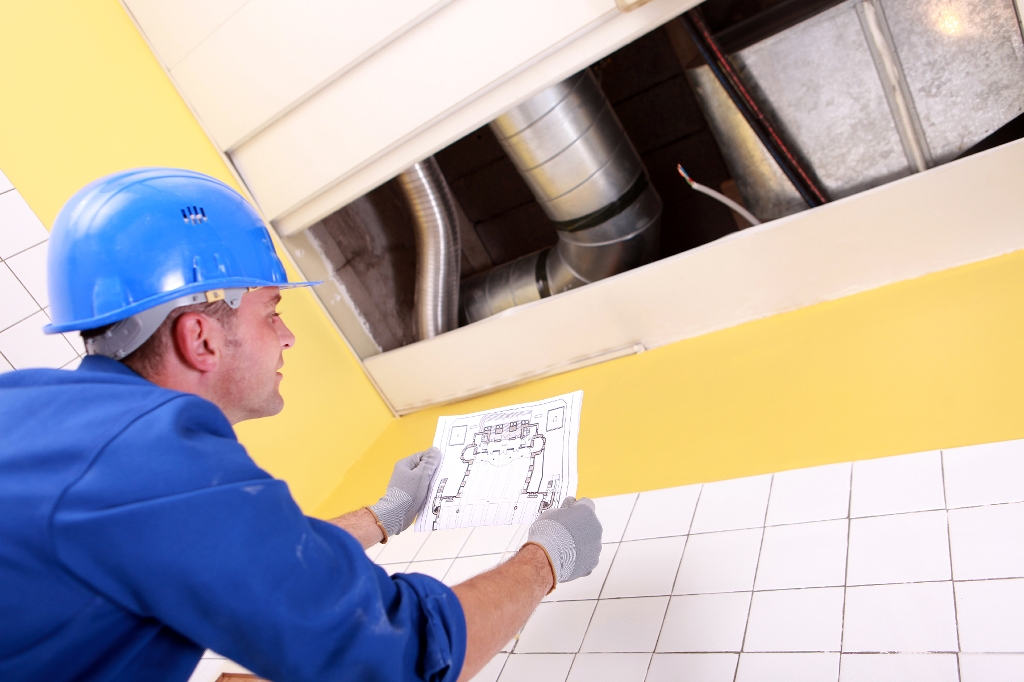 Who else is looking for more customers? Imagine getting a flood of new customers knocking down your door to buy the HVAC products and services you're selling. It's possible to do, with the right HVAC marketing strategies in place, deployed correctly, and working on autopilot.
If you want more customers right away, if you want to keep your team busy, and if you want to generate more money without as much effort, then these top 20 HVAC marketing strategies can help to bring in more customers right away.
Over the past 22 years, I've tested and refined powerful marketing strategies that work on autopilot and I'm sharing them with you in this article.
I've listed 20 of my very best strategies below and I recommend you read through all of them (plus the BONUS strategy at the end), then pick and choose what works for you. The more you choose from this list, the more successful your marketing campaigns will likely be.
Start With Your HVAC Marketing Offer
Start with the actual product and/or service you're planning to sell. Use these 3 HVAC marketing strategies to help you zoom in on an offer.
#1. Offer Something Seasonal – At different times of year, homeowners are thinking about different things. In spring and summer, it's all about cooling. In fall and winter, it's all about heating. Tie your offer to the upcoming season.
#2. Build Offers Around Key Events – Should families have peace-of-mind before they go away on a summer vacation? Do they need a cool house for their July 4 festivities? Do they want a warm house for Thanksgiving dinner? Build your offers around these key events in people's lives because they are key motivators for why someone would buy from you.
#3. Create Offers They Understand – A homeowner knows that a "high efficiency HVAC system" sounds good. But what does it mean? How does it benefit them? Many homeowners don't even know what "HVAC" stands for. Therefore, think carefully about what your marketing offers homeowners. Ask yourself if it's too technical; make sure it's easy to understand!
Next, Decide What To Say
Your marketing will need to communicate several crucial components in order to be effective. Unfortunately, many HVAC businesses skip these components and miss out on sales because their marketing isn't as effective.
#4. Connect To Their Bigger "Why" – Homeowners don't want HVAC equipment because they want a warmer or cooler home; they want it because they want their family to be safe and comfortable. Your marketing messages should connect to the deeper reasons that customers buy from you.
#5. Build Trust – The sad reality is, there are too many untrustworthy competitors out there who are making a bad name for the home service industry. Your marketing needs to build trust through proof, testimonials, science, and guarantees to help set yourself apart.
#6. Keep Up With The Neighbors – Your clients unconsciously want to do as well as (or better than) their friends and neighbors. Use that to your advantage by highlighting how other people in the neighborhood are also buying the same service, and hint that your customer doesn't want to be left out.
#7. Create Urgency – Given the choice, people will put off a purchase. They have other priorities to spend their money and time. Your marketing needs to highlight why NOW the best time to invest in the products and services you offer; it may include a temporary discount, time-limited bonuses, limited supplies, or even a warning to invest in a new HVAC system before their old one wears out.
#8. Proactively Deal With Objections – Your customers may need a new HVAC system but will still find reasons not to buy it. The most effective HVAC marketing proactively deals with these objections by identifying them and countering them with emotional and logical reasons to act now. Start by listing out the objections your team hears most often and creating answers for each one, then incorporate those answers into your marketing.
#9. Highlight The Convenience – You are the expert, your customer is not! When they think of replacing their HVAC system, they might assume that it could be messy and take several days, which would require them to take time off of work. Your marketing should explain that you offer fast, convenient, and clean installs that will not inconvenience the customer.
Then, Decide How To Say It
You have an offer and a good idea of what needs to be said. Now it's time to think about how you'll say it. Specifically, what methods and timeline will you use to tell your prospective customers about this offer?
#10. Use The Power Of Repetition – Most home service companies make an offer just once to their prospects. However, repetition is where most sales are made. Think in terms of sequences – 3, 4, 5 (or more) repetitions of the same offer will create a disproportionately larger volume of calls. My Stackable Marketing™ strategy leverages the power of repetition and works well in any market.
#11. Focus On One Market – Repetition can seem costly, and most home service companies try to spread a wide net over a very large area to reach as many homes as possible. But if you focus on one market and flood it with repeated offers, you'll use the power of repetition even more (as neighbors see YOUR trucks up and down the street), your teams will spend less time on the road and more time in calls, and you can even adjust your marketing to be ultra-specific to the buyers in that neighborhood.
#12. Educate Your Customers – How many customers are running older HVAC systems because they just don't know any better? A hard-selling approach will just turn them off but an educational approach will help them see the value and wisdom of investing in a modern HVAC system now. Educating your customers takes away from the pressure of selling and helps the customer trust you, which can actually help sell more systems!
#13. Public Service Announcements – One powerful way to get your customers' attention is to occasionally provide public service announcements, which alert customers to possible dangers or concerns while also helping you position your HVAC systems as an essential service. If there is a heatwave or cold snap in the forecast, a public service announcement will let customers and prospects know for their own safety, and also gives you a platform to discuss the services you offer.
#14. Reach Them In Different Ways – While I've been talking about marketing, have you just been thinking about direct mail campaigns? Perhaps you have been. And that's part of it. But a more effective strategy (and part of my Stackable Marketing™ Strategy) is to use multi-media to reach clients in many ways – from direct mail to park benches, from email to phone calls, from social media to newspaper ads. Your customers should see your offer everywhere.
#15. Video – Video should be a key part of your multimedia marketing approach but I'm mentioning it here specifically because it is an affordable HVAC marketing strategy, yet under-utilized by most HVAC businesses. Shoot simple videos with your mobile device, upload them to YouTube and use the popularity of videos to help you generate more business. (For more on video marketing, you really need to come to my Warrior Fast Track Academy and hear what I share about it; in fact, a lot of my attendees start video marketing while they're attending the event!)
#16. Be Unique – Your marketing should be unique. Too many HVAC companies use "same-as" marketing to try and look like every other HVAC company out there. But that's not the way to do it! Instead, create unique marketing that helps you stand out from everyone else so you'll be remembered.
Then, Deliver What You Offered
HVAC Marketing doesn't end when you've sent out your mailing or uploaded a video to YouTube. Your delivery of the service to customers will also support, enhance, and extend your marketing if you are strategic about it. Here's how…
#17. Deliver Amazing Service – Start with the service you offer. Make it the very best in the industry. Most HVAC companies deliver what they call "good" service, but it's all the same. If you want to stand out, you have to WOW your customers. In my book The Secrets of Business Mastery I reveal my service system called "the Framework For Service" and I explain that companies who think their service is "too good" are actually the ones doing it right.
#18. Generate Referrals – If you weren't sure how amazing service is a marketing strategy, here's how: your service should be so good that it shocks your customers into calling friends and family to say, "you won't believe the amazing service I just received… from an HVAC company of all places!" When you deliver great service, and when you encourage referrals (by asking for them or by incentivizing your customers to refer others), you are turning your regular service into an HVAC marketing strategy!
#19. Be Ready With Other Services – the best prospects are the people who have already bought from you! So, when your experts are visiting your customers' homes to help them with their HVAC system, be sure to offer other services, like duct-cleaning, prepaid service, membership plans, and more.
#20. Partner With Other Companies – Make more money without the effort! Your customers who buy HVAC products and services from you will probably also need plumbing, electrical, and other services, which you may not offer. Partner with other local companies to offer their services to your customers (while those other companies offer your services to their customers), to maximize your marketing efforts AND revenue generation.
Bonus HVAC Marketing Strategy
Get On The Phones – Once you've served your customer, don't ignore them. Reach out to them regularly with further education, public service announcements, and product or service ideas they might want to buy. Implement a plan to regularly call on your existing customer list to make complementary offers that will help them enjoy their HVAC system further.
Summary
As the owner, leader, or marketing decision-maker of an HVAC or home service company, one of your primary tasks is to bring new customers in the door so they buy from you. Without this essential effort, your company won't last. These 20 HVAC marketing strategies are proven to work over and over to create powerful, effective marketing campaigns that deliver customers – and revenue – to your business.