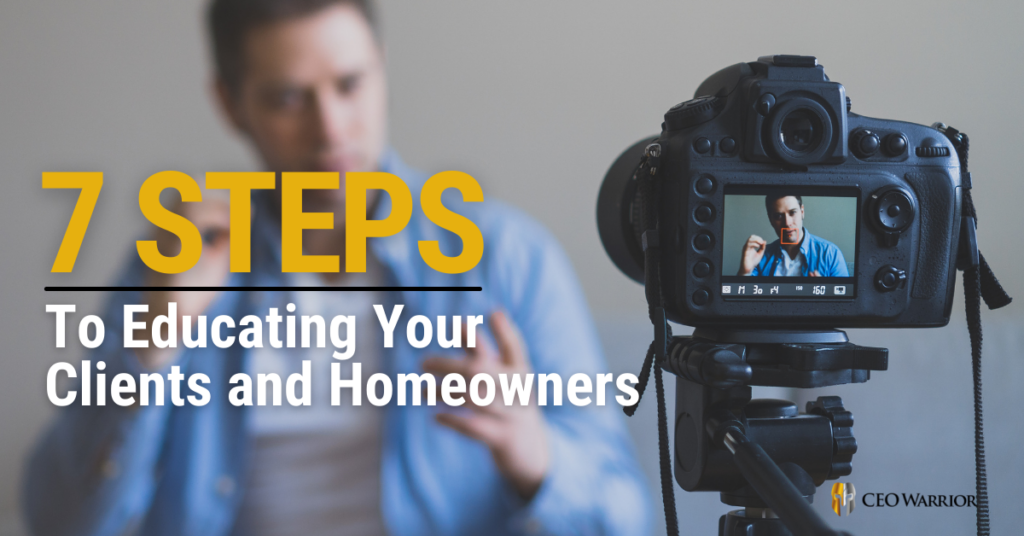 Homeowners today know less about doing repairs around home, doing regular maintenance and making upgrades than any previous generation. Education marketing is about creating content that delivers valuable information to your clients and prospects about their homes—content that homeowners need and want. Everyone wants to make their home safer, healthier and more comfortable. When you teach them how to do that, your brand becomes more valuable to them.
Through education marketing, you position yourself as the home services expert. You become the company people will call for their home service needs.
But do you have the time to get into education marketing? Here are seven steps you can follow to educate your clients and homeowners without having to become a full-time teacher.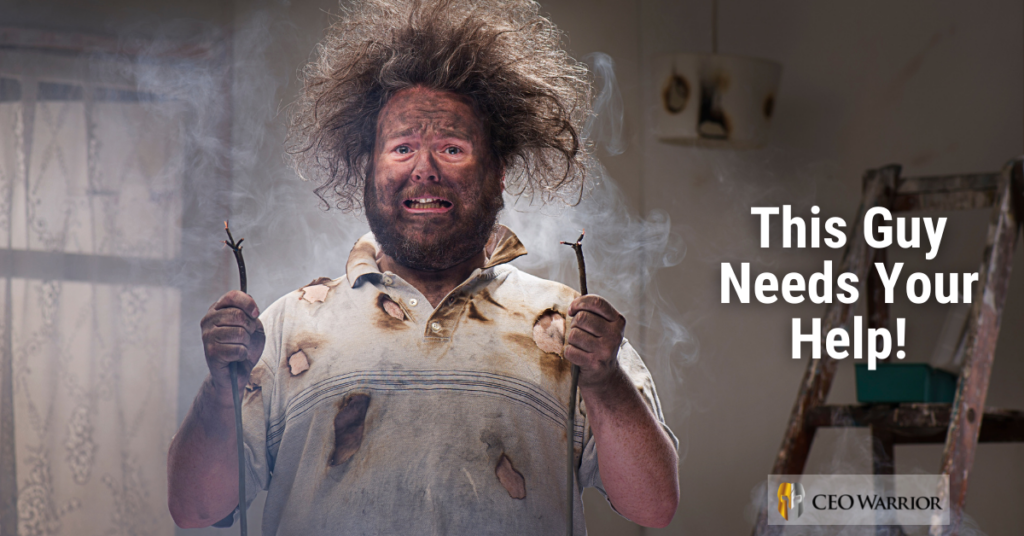 1. Record a Facebook Live video
You're already educating your clients on service calls. How many times have you pulled out a furnace filter, showed how clogged it is and explained why that's not good for air quality or for the furnace? Have you ever taken off a register, put on a white glove and pulled up debris to show a homeowner why they need their ducts cleaned? How about a water quality test after which you list the common contaminants in the city water? You could record an informative Facebook Live video doing any of these things (at your home or an employee's home).
2. Publish the video on YouTube
After recording your Facebook Live video, you can download it. Add a branded introduction. You may want to add some graphics, overlay text, or video about a product (like a water filtration system) or service (duct cleaning in action). Publish this edited video on YouTube with a detailed description and link to your company website.
3. Do a product alert direct mail campaign
"Do you REALLY know what's in your drinking water?" Put that as a headline on a direct mail flyer or postcard and you will get people reading through what you have to say and checking out the coupons you've included for $125 off a whole home water filtration system. Put a QR code on the direct mail to link to your YouTube video.
4. Write up a blog post
We're showing you how you can generate all kinds of content from one live video recording. Write up a blog post that talks about air duct cleaning, furnace filters and the benefits of air purification. You can post your YouTube video with this blog post, but by adding a little more content to it, you'll be adding value for people who see your video on YouTube and then visit your website.
5. Share your video/blog post on social media
You can easily share your video and/or blog post on the social media channels where you're active.
6. Share shorter video clips
Find a catchy snippet from your video about 10-30 seconds long that will entice people to check out your blog or video. You could show your white glove coming up out of the vent and overlay this text, "Do you know what's in your furnace vents?"
7. Combine blog posts
Record three educational videos, write up blog posts and then combine those blogs posts to create a report for homeowners, "The Benefits of Clean Air and Clean Water In Your Home." Continue with education marketing and eventually you could combine a few reports to produce a book that you could publish and give to new clients.
Conclusion
Education marketing doesn't have to take up all your time. Record a video on something you talk about all the time and you'll be able to easily create content that your clients and homeowners will find to be valuable. This will boost your authority as a home services expert and convince more people to call your company for the services you offer.
FREE STRATEGY SESSION
Finally solve the biggest obstacle in your service business in the next 90 days, and super-charge your company to grow faster than the industry average….Even if you've hit a plateau or are thinking of shutting down. Book a one-on-one call with one of our Growth Advisors.