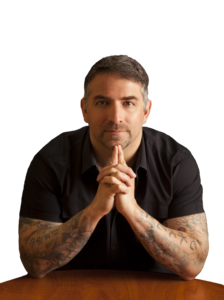 If you want to grow your home services business, we have the blueprint that will take your business higher.
Growing a business takes vision, focus, and determination. But often, business owners find themselves already fully committed every day to just running their business and trying to keep their head above water. Even if your business has grown in the past, you know that taking it to the next level requires an even larger investment of your effort, along with new strategies and systems, to scale to that next level.
That's where Mike Agugliaro's CEOWarrior comes in.
Twenty years ago, Mike and his business partner started an electrical company and soon discovered the frustrating truth about running a business. They worked 'round the clock but never really got off the treadmill. Then when Mike's business partner announced that he was burning out and didn't want to be in business anymore, Mike was faced with a decision: He knew he couldn't continue on his own. So he suggested something that changed their lives and their business.
Instead of shutting down, they stepped back and studied what other businesses (even in other industries) were doing to succeed. And together they built a blueprint that they could apply to their own business.
In ten years, Mike and his business partner took the business from a small electrical company earning six figures a year to New Jersey's largest home services company, offering electrical, plumbing, HVAC, drain cleaning, and more, with over 160 staff and over 100 trucks on the road.
And their blueprint? It's responsible for the company generating over $28 million a year through game-changing marketing strategies, service strategies, human resource strategies, management strategies and more. This systematic approach changed Mike's business from a time-sucking treadmill into an industry-leading innovator.
As his own business achieved pace-setting success, Mike started advising other businesses as a business consultant/contractor coach/mentor – a "business transformer" – who was brought in to pinpoint and leverage growth opportunities. He generously shares his over $28 million blueprint with clients who need to make a change. So far, he's helped hundreds of businesses worldwide break free from the obstacles that held them back and to reach new heights – often levels they didn't think were possible. Check out their testimonials.
There are many ways to learn from Mike, who is well-versed business consultant:
See articles Mike has published in online and printed publications!
Be sure to sign up to Mike's newsletter for weekly money-making tips delivered directly to your inbox.