Plumbing Business Coach
As the owner of a plumbing business, are you tired of watching your profits trickle down the drain? Do you struggle to find the time to develop an effective business strategy? Or maybe you lack the necessary tools to build and maintain a thriving business?
No matter what's holding your business back, I can help! As your plumbing business coach, I can provide you with business management tips and tools and help you develop a powerful strategy that will propel your company to the next level.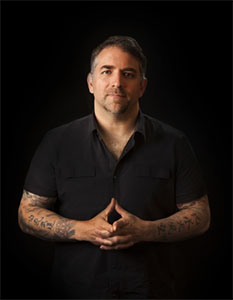 Whether your plumbing business is struggling to turn a profit or you are just finding yourself working countless hours without ever really getting ahead, working with a plumbing business coach is a good idea. The plumbing industry is unique, and not just any coach can help you create a thriving business. You need someone who has hands-on experience and is familiar with the ins and outs of the industry.
That's where I come in.
I started my career as the owner of a small electrical company. Today, that company has grown into one of New Jersey's largest home services company. We offer several services, including plumbing. Over the years, I've learned just what it takes to build a thriving plumbing business, and I'm passionate about sharing my knowledge and experiences with others.
As your plumbing business coach, I'll help you develop a powerful business strategy that will transform your company from a time thief that keeps you away from your family and the things you love to a money-making machine.
I'll keep you on track and hold you accountable. I'll also be there to help you face challenges head on and to provide you with tips and techniques to handle virtually any situation.
What are you waiting for? If you're tired of your plumbing company running you instead of you running your company, contact me today to learn more about my plumbing business coaching and plumber marketing services!