See what everyone else has to say…
BILL MILLER – THE JETTERS EDGE AND MR. DRAINS PLUMBING – SYDNEY, AUSTRALIA
Mike has added a lot of value to our business, to help us be a lot more profitable, and to satisfy the staff needs as well. Mike, you've done a great job in changing our business around, and what I like about you is that any time I need something I can just give you a quick call, and you point me in the right direction. You also motivate me to push forward again.
---
JOE COLLINS, EINSTEIN'S PLUMBING & HEATING, INC.
The major issue before working with Mike was getting the phone to ring. We had a great foundation in place, but we were having trouble to convert those into phone calls which ultimately turn into sales. After working with Mike our phone rings every day. In just a month and a half of implementing Mike's strategies we get about 30 calls a month, and before we were barely getting 10. With his help, I know that Einstein's will continue to exceed expectations and our goals for the company.

---
MIKE PETRI, PETRI PLUMBING & HEATING, INC.
Before working with Mike I was actually considering selling my company and retiring. He convinced me to change my mind and put a team together to effectively manage my company so I can oversee the business. This has allowed me to have the best of both worlds. He made being a business owner fun again.

---
ERIC CORBETT, LARRY AND SONS INC.
Before Mike's $23 Million Business Blueprint Workshop there was an overwhelming feeling of uncertainty. We implemented several processes but we weren't seeing the results that we wanted. After the workshop we took the information Mike gave us and put it to work, and we are seeing a positive change within our company. July was not only our strongest revenue month, but was also our highest with 53 percent gross profit and 27 percent net profit for the month. The best thing about working with Mike is that he shares real life experience from his business, it's not just information from a book that he read. Business is never perfect, but you have to have a plan and make the best of every opportunity. Larry and Sons Inc. now has a clear, hopeful and positive future, and a well thought out plan that we can execute.
---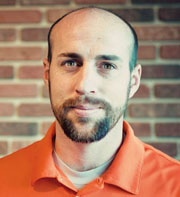 BRIGHAM DICKINSON
When I first started working with Mike, I was practically a one-man operation. Yet, after a year of being a beneficiary of his insight and advice, I more than quadrupled my revenue and added 12 members to my staff to help handle the increased demand. If you're looking for a few ideas to help you or your company get better, buy a book. If you want to fast-forward the evolution and growth of your company, buy Mike.
---
ANTHONY ATTANSASIO, APPLIANCE DOCTOR, CHIEF OF STAFF
If you're thinking of taking advantage of Mike's mastermind, I would say, you don't often get the opportunity in life to sit with somebody who's doing this well, and who's going to share all his secrets so that he can help us grow. I just think this is a great opportunity for me, and I hope you think it's a great opportunity for you, because we need all the smart entrepreneurs we can get.

---
SCOTT IRWIN, NETWORK PLUMBING
What I experienced with Mike could only be described as exceptional. During my time at Gold Medal, Mike showed me the dynamics of his company with complete transparency and frankness. His passion for the business was infectious. This was evident in the way his staff spoke enthusiastically of the techniques that had been covered in the in house training sessions. The training appeared to have instilled a quality of being powerfully sales orientated, without crossing the line into pressure selling.
I have no hesitation in recommending Mike Agugilaro to anyone who is passionate about his or her business and knows where he or she want it to take them. In short, Mike is a genius in marketing and a genuine person with a great heart in the right place.