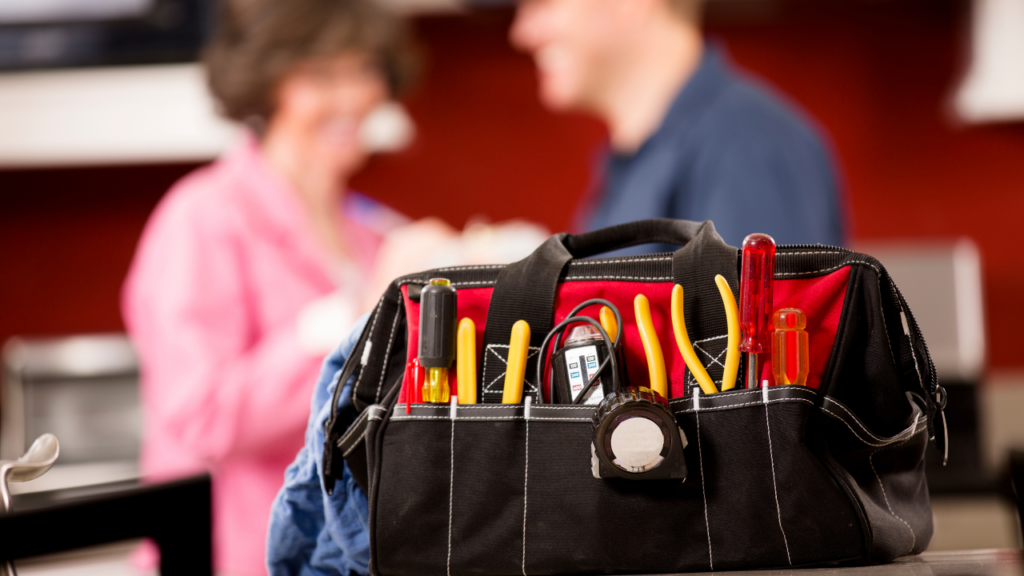 Too many home services technicians make the terrible assumption that they will only be serving a new customer one time so they attempt to extract as much cash as possible from that first service call.
Tell me something.
Wouldn't you rather have a customer for three, four, five years than just one year or for just one service call? Here are several ways to keep a new customer coming back to you for all their home service needs.
WOW your customers.
Over deliver on customer service—like really knock their socks off and impress them—and customers will remember you. And they will call you back the next time they need service. Customer retention always starts with WOW-level service.
Thank new customers.
It's simple but so rarely done. Stand out by calling your first-time customers after a day or two and thank them for their business. Make sure they're happy and ask if there's anything more you could do for them.
Send a monthly email to customers.
One of the most efficient ways of staying in touch with your customers is by creating an email list. Send a monthly newsletter to customers, highlighting services and specials that month. Make it more educational/informative rather than sales-oriented.
Mail reminders and special offers to customers.
People appreciate timely reminders, like a postcard encouraging them to get a furnace tune-up this fall. Are you launching a new service? Why not send a run of five or six monthly postcards promoting your new water filtration system?
Robocall your customers.
Send out pre-recorded calls to all your customers to tell them about a new product or service. You can also call to be helpful and informative. For example, call to let them know that a major storm is heading to the area and encourage them to make sure all their windows and doors are closed. You can call to wish everyone a Happy Thanksgiving weekend. And you can let them know with summer coming it would be a good time for an air conditioner service call.
Reward customers for making referrals.
The interesting thing about a program in which you reward customers for referring others to your business is how it also strengthens customer loyalty. They're not going to call someone else after recommending you to three of their friends.
Study the sequence of service calls.
You've been to McDonald's so you understand the simple sequence of people buying a Big Mac then fries and then a Coke. Do you get a lot of first-time customers taking you up on a fall furnace tune-up special? What is the most common next service call from this group of customers? Let's say it's checking, repairing or replacing their water heater. What could you do with that knowledge? For example, you might do a follow-up call to furnace tune-up customers to tell them about the tankless water heaters you've been installing in their neighbors' homes.
Get to know your best customers better.
You may have built your customer avatar based on what you know about your best customers, but now it's time to go further. Invite them to a dinner party or pay visits to them. The better you understand why they continue to do business with your company, the better you'll be able to market to people like them who could also become loyal customers. You can even ask them how you could reach more people like them.
Summary
Keep your customers coming back to you for more and more of their home service needs. This kind of marketing costs less, delivers a higher response rate and will grow your business more steadily. We're not saying don't market for new customers, but we are saying don't overlook the incredible value of repeat business.

Has success been elusive and you feel stuck?  Book your FREE Strategy Session NOW!