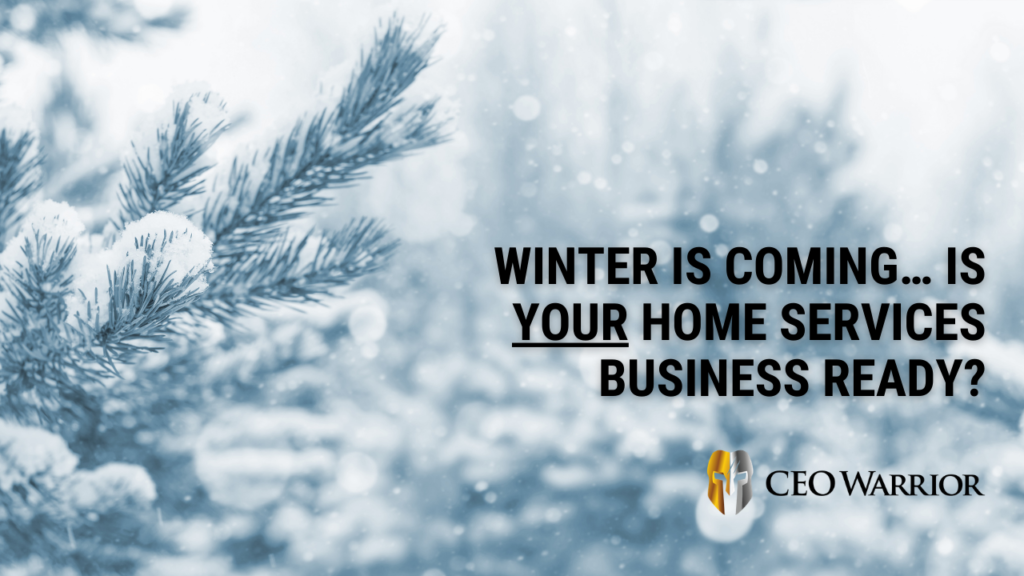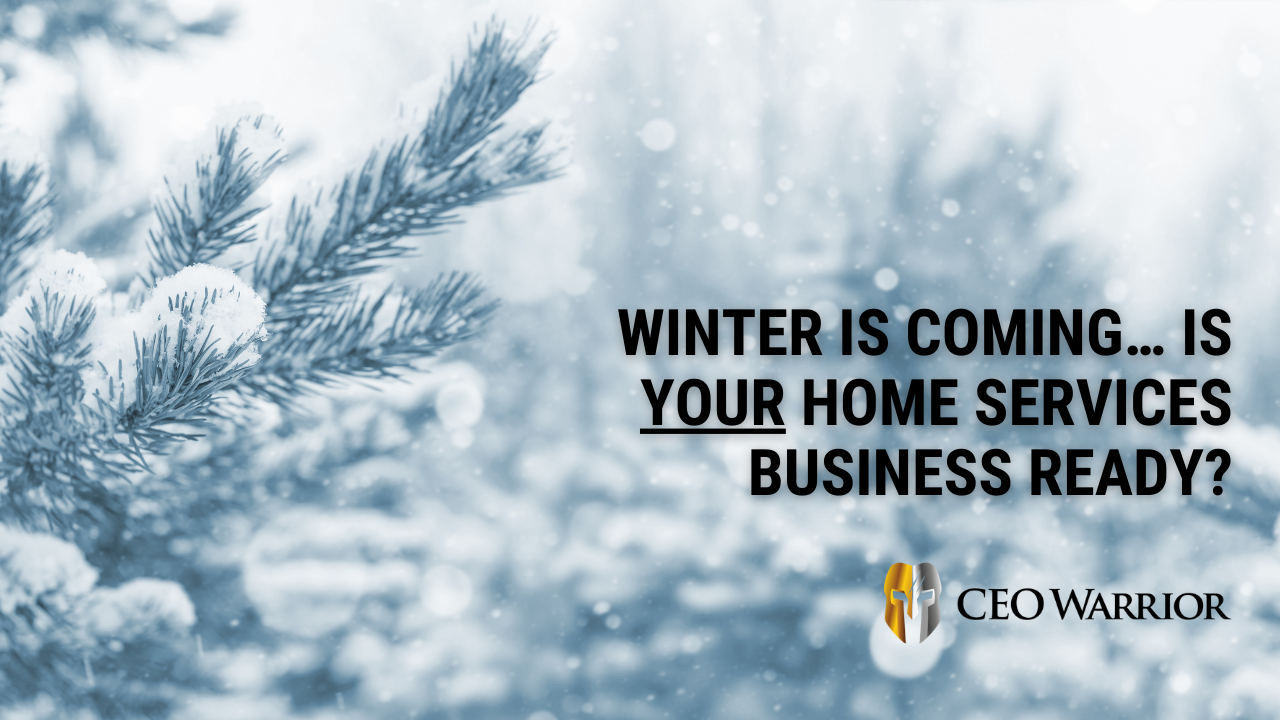 "Winter Is Coming" is a motto in the popular Game of Thrones television show. It's an ominous warning that tough times are coming and vigilance is required. Winter hits many home services businesses really hard. Some businesses do seasonal layoffs and others have just learned to accept it as a slower season. When you prepare your business for winter, we'd encourage you to prepare for year-over-year growth because winter does not have to put a chill on your operations. Not all of our Warriors have to deal with winter snow and ice, but a winter slowdown happens all across our country and we're giving you valuable information here on growing your business through the winter.
Winterize your business for safety
For those of you dealing with snow, ice or even just colder temperatures, keeping everyone safe this winter is very important. Do you equip your service vehicles with snow tires? Would there be value in giving everyone a winter driving lesson? Have you contracted with a snow removal service to ensure that the parking lot and shop yard will be cleared for your staff? Creating a checklist of winter safety preparations this year would be a valuable help to you next year. We've only asked a few questions because you need to determine what winter safety preparations are relevant for your region.
Winterize your marketing
Mike Agugliaro counters the thinking in many home services businesses when he advises, "Don't 'fall' into winter, waiting to 'spring' into summer." You're not bears that have to hibernate. Winter doesn't have to be a slow season, especially for multi-trade businesses. In your marketing, offer something seasonal—when it's getting cold, talk to homeowners about heating. If your area has been hit hard with ice storms in the recent past, run a promotion on whole home generators. Work with the season.
Too many businesses slow down their marketing as the winter holidays approach. We'd encourage you to ramp it up. Why lose your momentum at the end of the year and start the new year behind the eight ball? If you offer 24/7 service, promote it because things go wrong over the holidays and people want emergency service.
Decorate your business. It doesn't have to be fancy, but show your customers you're into the season. One home services business near a highway stretches out their crane and decorates it with lights—and everyone in town talks about it!
Winterize your WOW
What are you doing to WOW your customers and serve them beyond their expectations? If you regularly offer to bring them a coffee on your way to their house, offer them a hot chocolate during the month of December. If it has snowed overnight and customers' front steps and driveways are covered in snow, what do your service experts do? You probably don't want to get into the snow removal business, but some of our guys have found that quickly shoveling the front step and a path to the driveway goes over well with customers. Maybe you want to give a candy cane with the bill. The point is if you do something special around the winter holidays, customers will appreciate it.
Conclusion
There are many things that business owners can do to ensure their businesses run strong this winter. Winterize your business for safety, but also make strategic decisions about how you will winterize your marketing and your customer service. Be vigilant and make this the best winter ever for your business!