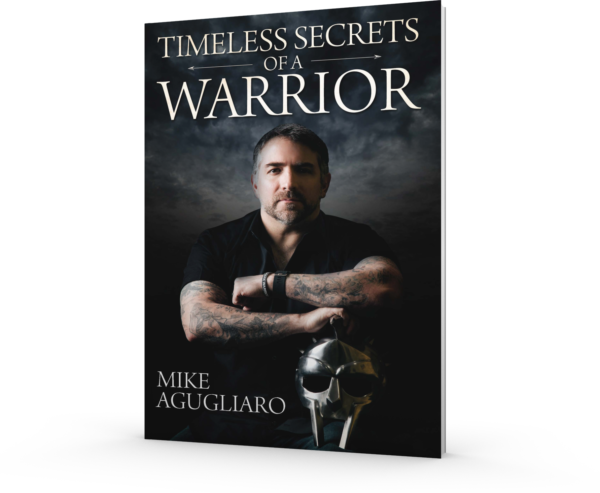 Are you in control of your life?
Every minute of the day, external forces conspire to shape your life and destiny and bend you to the will of others. But successful people take command of their lives by tapping into an inner power and charting their own path to wealth and freedom. They learn from the leaders and experts who have gone before, mining their wisdom for proven secrets.
Discover the most powerful, time-tested Warrior secrets that will propel you toward success by revealing strategies from some of history's greatest minds.
Imagine waking up every day with a crystal-clear vision of your life and a burning passion that never fades – you'll be unstoppable!

Imagine having even more opportunities (and better opportunities) available for you to act on – choose, plan, act, and prosper!

Imagine taking control of all the stresses and obstacles you face and blasting through them with confidence – they are nothing to you now!
In Timeless Secrets Of A Warrior, Business Warrior Mike Agugliaro shares the writings of some of history's greatest minds. He interacts with their written words to extract powerful strategies that stand the test of time. He shines a light on the steps to take so YOU can tap into your Warrior power and achieve wealth and freedom in your life.
Mike Agugliaro was toiling 18 hours a day in his service business, and nearly burning out… until a dramatic change forced him to rethink how he ran his business. He developed a powerful formula that changed everything. He and his business partner went on to grow the company into the number one home service provider in Central New Jersey, with over $30 million dollars a year in revenue, (hundreds of staff, and thousands of loyal customers.) and successfully sold the business in 2017. He is a highly sought-after author, speaker, and business transformer who guides other service businesses to a higher level with his business mastery at ceowarrior.com.
3 GREAT WAYS TO CLAIM YOUR COPY!

---

---