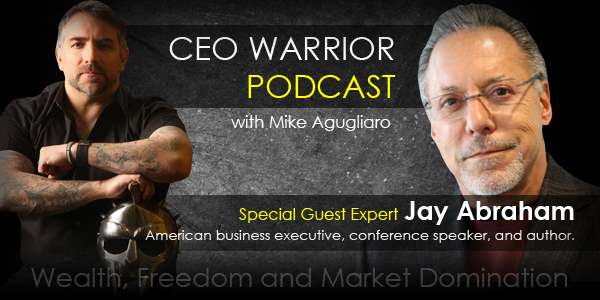 Summary:
In this week's episode of the The CEO Warrior Podcast, Mike Agugliaro interviews Jay Abraham. Jay is the Founder and CEO of the Abraham Group and has helped thousands of businesses in virtually every industry solve problems and increase their bottom lines.
Main Questions Asked:
● What's the difference between an entrepreneur that reaches their definition of success and an entrepreneur that struggles and can't seem to make it work?
● What does it mean to think differently and strategically?
● How do you build the skillset that allows you to think differently?
● What are the actions we should avoid doing?
● What are your thoughts on marketing today?
Continue reading "Learn the traits of a successful entrepreneur with Jay Abraham."