Mike's Speaking Engagements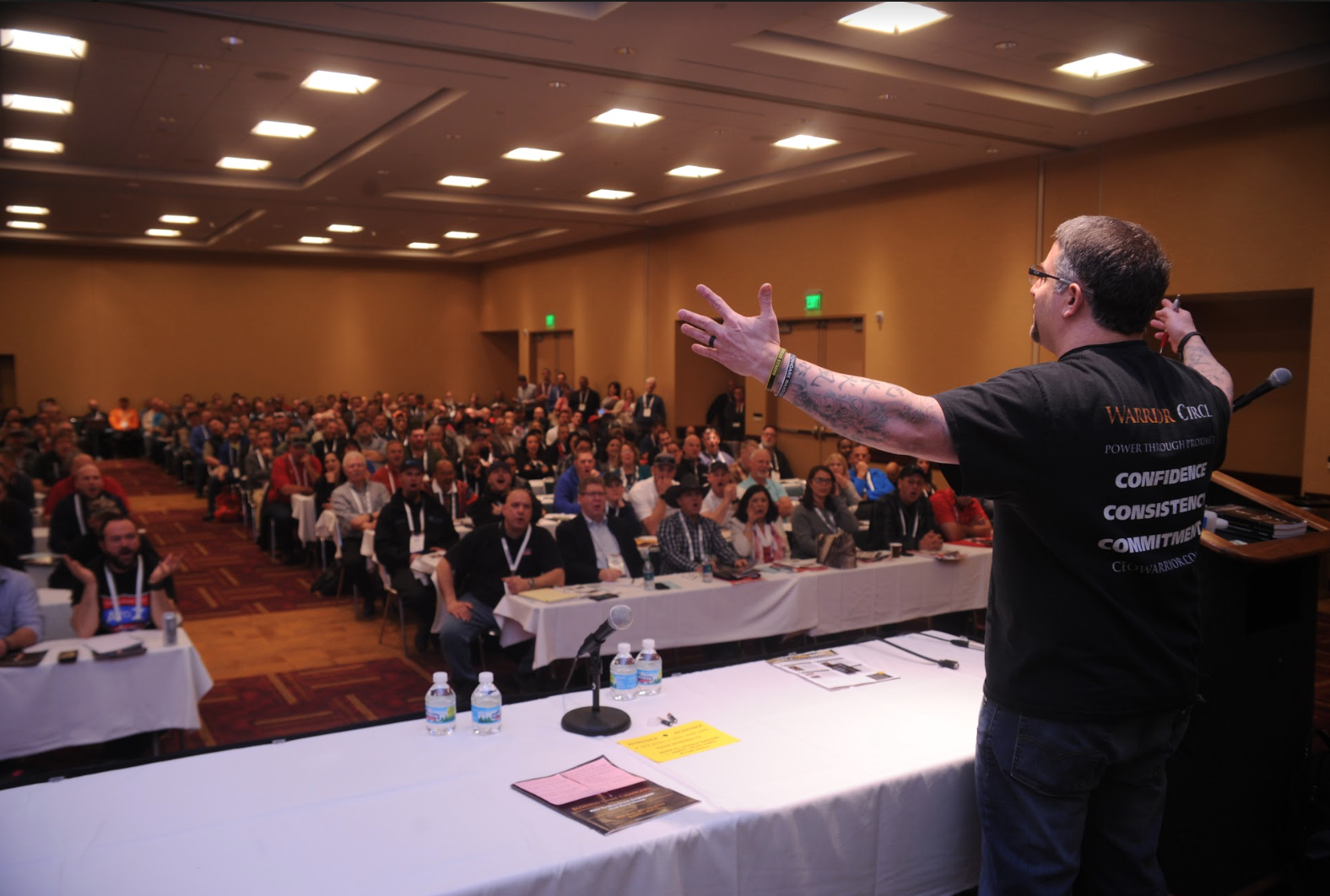 Mike speaks publicly at his own events of course (such as Warrior Fast Track Academy and CEO Warrior Member Events), but Mike is also a talented keynote speaker for numerous events, plus he hosts webinars and seminars for a number of industry organizations, businesses, and associations. Bookmark this page to stay on top of where Mike is speaking next!
March 22, 2017
IE3 Show
Topic: How to secure more Business with Cross-Market Service Agreements
Description: Service agreement are nothing new, as contractors they are our bread and butter. But, what if there was a way to make them have a bigger impact on your bottom line while tapping into your current customer base? It's actually a real possibility for contractors who are in the plumbing, electrical, pest control, and even security market segments. During this learning lab, Mike Agugliaro of Gold Medal Service and CEO Warrior is going to share with you how to sell your existing customer's cross-market service agreements. He will detail the benefits to you and customers and give you tried and tested strategies for getting your customers to use your company for all their household service needs.
---
April 19, 2017
PHCC Webinar
Topic: Here's The Shocking "Anchor" That's Holding Your Service Business Back
*Exclusive to their group – no link available
---
April 26, 2017
IEC Webinar
Topic: How To Grow Your Business By Adding More Trade Lines
*Exclusive to their group – no link available
---
April 5 at [12:15], 2017
Extreme Lead Generation
For Home Improvement Professionals and their marketing teams
Topic: The 9-Step Formula That Created A $180+ Million Fortune