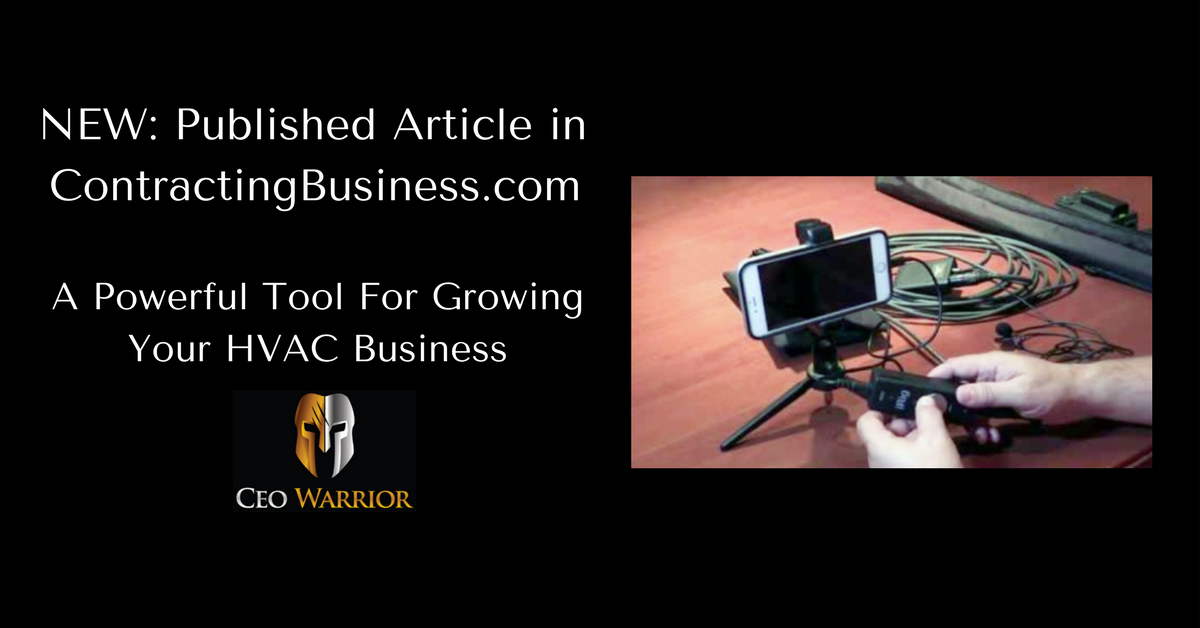 Every contractor wants to strengthen their team and make more money, and most contractors are willing to invest in the right tools to do that. But what if I told you that you already owned a tool that you weren't using to full capacity—a tool that could dramatically strengthen your team and improve your marketing?
Reach into your pocket and grab your phone. There's the tool. Sure, you probably use it to make calls to your customers and send texts to your team, maybe you use it for scheduling (and checking Facebook from time to time). Well, your phone is also a tool that has the capacity to generate you tens of thousands of dollars (or more) by making you and your team more effective.
Continue reading the full article HERE.
Don't YOU want to boost your expert status and play against the big companies?
Learn how at the Warrior Fast Track Academy.