CEO Warrior Partner Summit 2023
Get Ready to Transform Your Business in 2024!
Welcome to the CEO Warrior Partner Summit – the ultimate event to set your business up for success in the coming year. Join us on November 1st at 4:00 PM EST for a webinar that will redefine your approach to business success in 2024. 
Why Attend?
Gain Invaluable Insights: Discover the latest industry trends and essential observations that will shape your business's success in 2024.
Unlock Proven Strategies: Learn from the best as our distinguished speakers unveil strategies that will drive success and innovation in the coming year.
Focus for Growth: Understand the critical areas you should prioritize in 2024 to give your business a competitive edge.
Meet the Speakers:


Yeti Books: Unlocking Your Financial Potential – Year-End Insights for Home Service Pros
Shift Financial Insights: Accounting Doesn't Have to Suck in 2024
US Bank: Building Growth Through Business Credit Cards
Who Should Join?
Business Owners
Entrepreneurs
Start-up Enthusiasts
Industry Professionals
Limited Seats Available – Secure Yours Now!
Don't miss this opportunity to gain the knowledge and strategies you need to conquer 2024. To ensure a valuable experience for all attendees, we have limited seats available. 
Register Now and Elevate Your Business in 2024!
Spencer has the rare and unique combination of speaking both the language of accounting and the language of business ownership. As an accountant, he's a 20-year CPA, CA and as an entrepreneur, he's owned businesses in manufacturing, construction, cold storage, real estate, and now, financial services.
With the goal of making accounting not suck, Spencer is now the CEO and founder of Shift Financial Insights, providing bookkeeping and financial insights for service-based businesses on the rise. Guided by the belief that entrepreneurs can change the world, Shift is on a mission to help small and medium-sized businesses by removing their financial blind spots and turning the numbers side of the business from a source of pain to a source of power!
Spencer is the best-selling author of Entreprenumbers, the surprisingly simple path to financial clarity. He is also a highly rated international speaker, delivering engaging and actionable keynote presentations and workshops to industry and membership associations such as TEDx, the Entrepreneurs' Organization (EO) and TEC Vistage. His keynote presentation, Unf*ck Your Books: The Surprisingly Simple Path To Financial Clarity, complements the lessons he teaches in his best-selling book Entreprenumbers.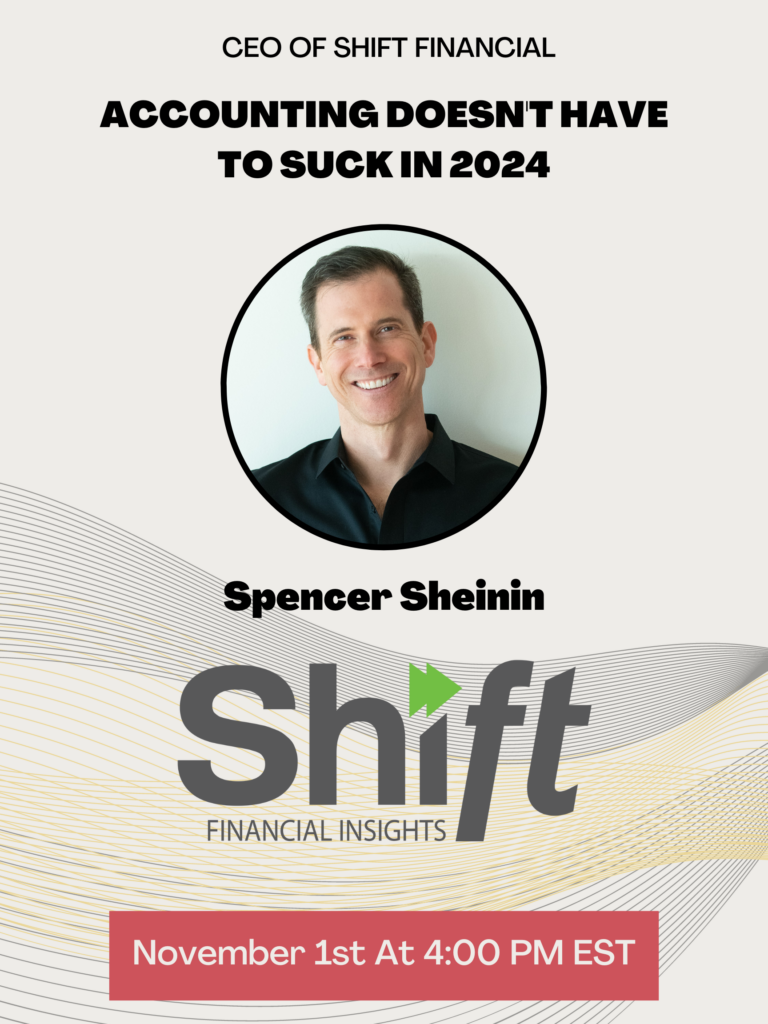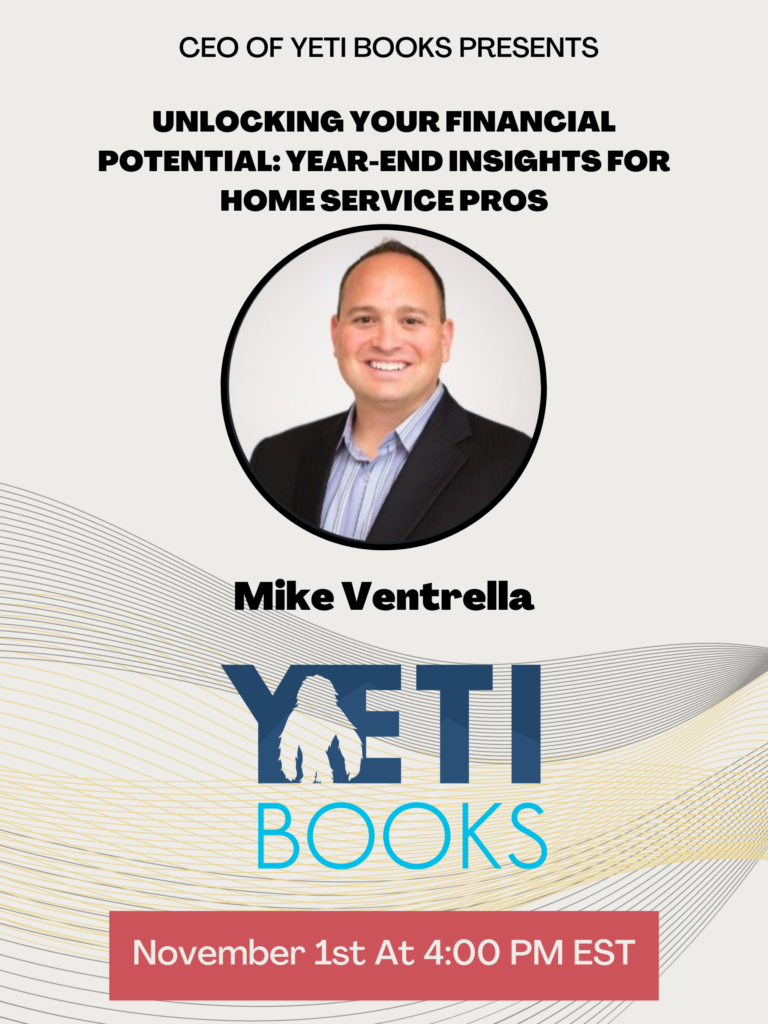 Mike Ventrella is the CEO of Yeti Books LLC, a trusted brand in bookkeeping and financial services for home service business pros. Yeti Books is entirely focused on helping home services, trades, and other small businesses reach their goals by freeing them up to do the things that make them money, leaving us to do the dirty work of bookkeeping, payroll, and tax.  
Yeti Books was founded to help make your books, taxes, and financial reporting less scary! We offer a full suite of financial services for home services businesses, trades, contractors, and other small business owners to help them grow and ensure they have clarity and trust in their numbers. We provide our services nationwide and across all of the US and Canada.
Monica has been partnering with banking clients for the past 23 years. She prides herself on being a valuable resource for business owners that are looking for a reliable banking partner. She helps business owners maximize profitability and increase cash flow by assisting and uncovering needs for purchasing programs within their organization.
Monica has been married to her husband, Giovanne for 17 years and they have two children, Emma (15) and Giovanne (12). Outside of work, Monica loves being present for each of her kid's sporting events and cheering them on. She is the Vice President of the soccer booster program and is responsible for organizing funding.
Monica's skills include organization, communication, connection, responsiveness and responsibility to maintain a great client experience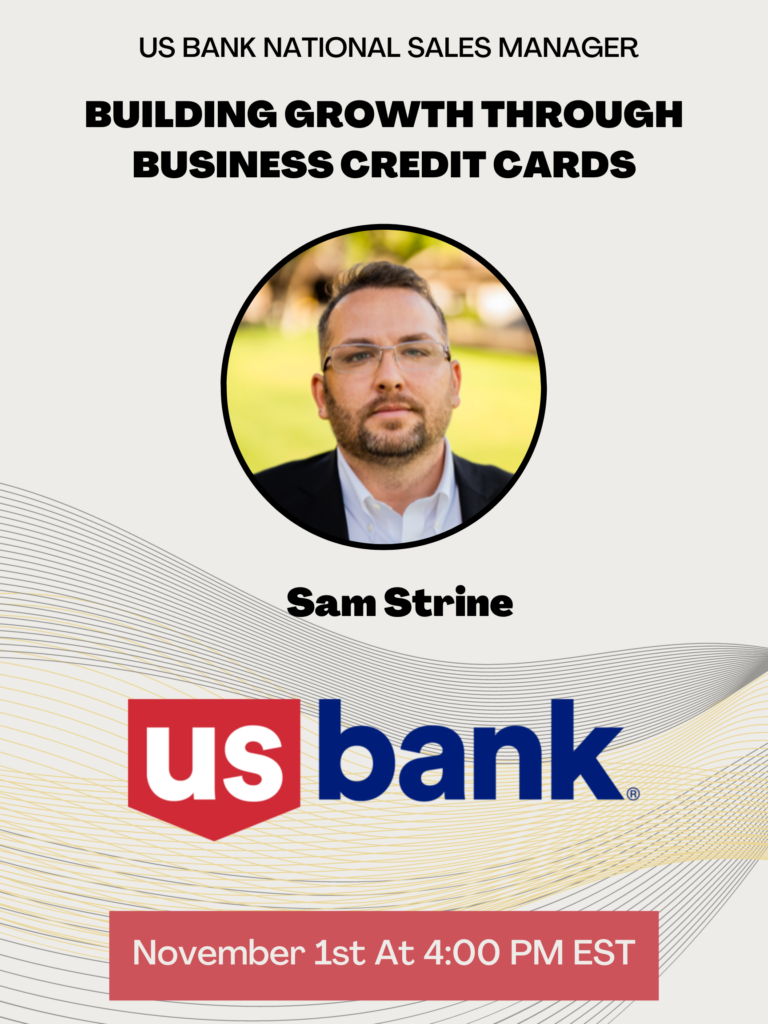 Sam Strine is a National Sales Manager for the U.S. Bank Business Card Consultant team. He has been with U.S. Bank for seven years, working in a variety of roles and gaining extensive banking and payments experience. His role allows him to lead a team of consultants that focus on improving cash flow and profitability by analyzing expenses for businesses and pairing them with a competitive purchasing card program to offer industry leading rebates along with proper spend capacity and dedicated service.
Sam is a lifelong resident of Northeast Ohio. He has been married to his wife of 12 years, Rachel, and they have one son, Elijah. In his free time, he enjoys watching movies, listening to music, and playing golf, albeit poorly. His family loves to travel, with Europe and beach destinations being their favorite. What makes him passionate about his career is the ability to positively impact businesses that have rippling benefits to all those tied to the business.

 CEO Warrior connected the dots... I have more clarity and someone behind me to help me get to my goals.

Mark Doll -
Professional Heating & Cooling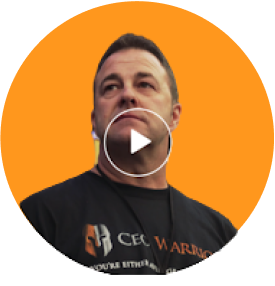 3 Day Service Business Live | Dec 2023
Are you ready for the ultimate challenge? 

Join us at CEO Warrior HQ in Eatontown, NJ, for a Service Business Growth Intensive that will push you to become more than you ever thought possible. In just two days, you'll get all the industry knowledge and training you need to revolutionize your service business for rapid growth. You'll leave with a blueprint of prioritized content to implement in your business immediately. The greatest blueprint this industry has ever seen!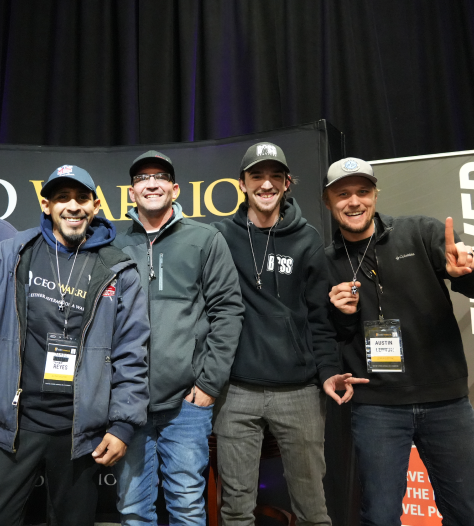 "Being a warrior has impacted me financially beyond my wildest dreams. I felt like I was stuck before joining CEO Warrior. After becoming a Warrior, my company became more process driven and my revenue grew by more than 8x."
Mindset | Skillset | Actionset
Learn how to step back, think big, and take action.
Build Your 90-Day Action Plan:
Walk away with a 90-day battle plan that lays out action steps to accelerate your business growth immediately. 
Hire & Retain Quality People:
Learn how to develop your management and leadership teams so you can confidently delegate and step back from the daily grind.
Increase Operational Efficiency:
Learn the proven systems & processes of a $30 million revenue service business company to make more with less effort.
Get battle-tested, grassroots marketing strategies to increase your exposure and generate more quality leads. 
Overcome Limiting Beliefs:
The accountability and straight-talking guidance you need to get out of your own way and get to work. 
The CEO Warrior Experience
See what other owners are saying about working with CEO Warrior
"My systems and processes have drastically changed, and I was able to grow my revenue more than 11x"

Anthony Mound

"Our confidence within the trades has grown tremendously. Since rebranding and learning how to market."

Cathy & Gregg Helin

"If you listen to the team, follow the plan, and continue to push, the results will be there."

Chuck & Dana Staszkiewicz
Your service business transformation starts today.
Step into your power and get the clarity and direction you need to succeed.
Enjoy the traning. To learn more about us, our client results, and the strategies that you could use today to help successfully scale your service business. There are no guarantees, and growing a business requires hard work, business skills, and dedication. This training shows you how to grow your service business by offering real services such as HVAC, Plumbing, Electricity, etc. to people and businesses. The materials on our pages is for informational purposes only. There is no guarantee of income explicit or implied.
If you are unable to attend after registration, you may have someone substitute for your participation in the program. Call the CEO Warrior Support Department at least 10 days prior to the event to transfer your enrollment. A $150 transfer fee will apply. Transferred tickets are not eligible for the Guarantee. 1f you are unable to attend and do not wish to substitute, contact our Client Service Department. We will convert your enrollment to a non-refundable credit that you may apply toward any future CEO Warrior Event for up to twelve months from your original event date. Some restrictions apply. A complimentary enrollment s valid for the event date listed in the confirmation only and is non-refundable/non-transferable.
This page does ask for your e-mail. We will NOT spam you in any way, shape or form — we simply respect your privacy!
This site is not a part of the Facebook website, Facebook Inc or Google.
Additionally, This ite is NOT endorsed by Facebook or Google in any way.
FACEBOOKIs a trademark of FACEBOOK, Inc.
Google is a trademark of GOOGLE