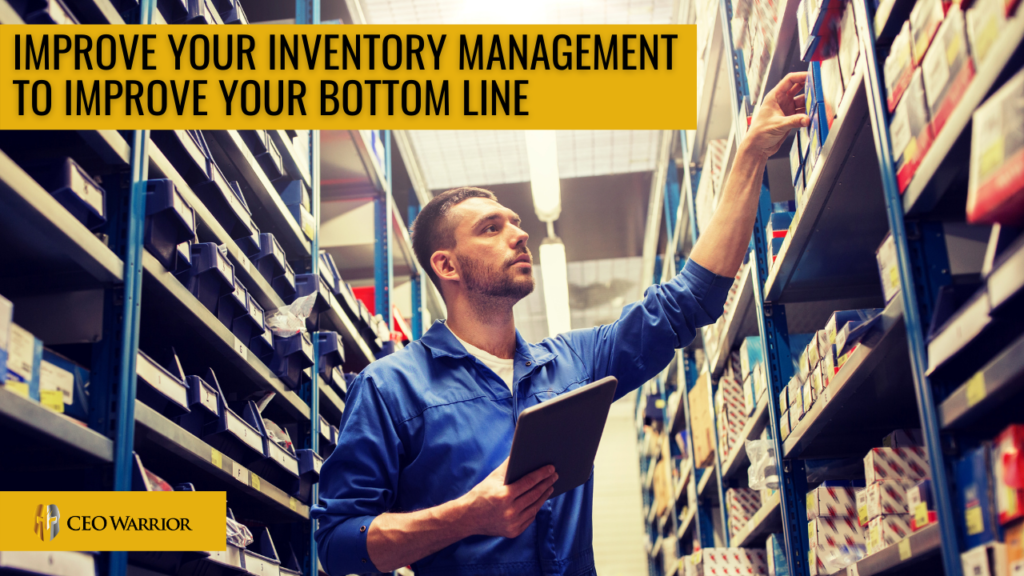 Managing the inventory for your home services business can be challenging and costly. A lot of inventory generally means a lot of problems. The biggest problem is inventory shrinkage whether it's caused by unused supplies not being returned, items getting lost or products being stolen. A good system for controlling what comes in and what goes is missing in many home services businesses. The losses often become too expensive to just write off as the cost of doing business. We want to drive home one more important point: Improving your inventory management will improve your bottom line.
Reduce inventory
Reducing inventory is a profit growth strategy. Whenever you can buy an expensive product and sell it the next day, you're doing better than the business that stocks it for six months. You're not in the supply house business; let them take care of keeping inventory on hand.
We're all tempted at times to buy more stock than we need whether it's because of a good sale or an overly optimistic projection of sales. But if you're overstocked, it's better to have a sale and clear out that inventory. Make room for the things that are selling and get yourself a week or two ahead of demand.
Eliminate inventory
When the owner of a heating and cooling business in Ohio expanded to become a multi-trade home services business, he realized his building was too small to stock everything. He met with his main supplier who happened to be in the same city. They organized all his service vans so that the HVAC service vans had the same organization and inventory on board, the plumbing installation vans had the same organization and inventory on board, and so on. Every night his supplier now ships them replenishment inventory for all 60 trucks so they're ready to go in the morning.

While this may not necessarily be the best solution for your business, the point is there are ways to eliminate or reduce your inventory that will boost your profit. You can talk with your supplier like this service business owner did.
Partner with a vendor
Many home services business owners remain convinced they have to manage inventory on their own. They deal with many vendors. They constantly compare prices before ordering products. They authorize several purchase orders a day from various vendors. There is just no way they want one vendor telling them how to stock their warehouse and run a monopoly on them. Unfortunately, they fail to see how dealing with multiple vendors is costing them time and money, and creating chaos for their business.
They may be convinced that haggling with various vendors to get the best stuff at the cheapest prices is the right way to do business, but Mike Agugliaro showed the absurdity of this approach by asking one question: "Don't you get mad when your customers do that?"
Rather than being an annoying customer, why not partner with the best vendor who can supply most if not all of your inventory? Depending on your company size, a vendor could offer you:
Warehouse organization: The vendor gets you organized and gives you an easy system for reordering stock.
Pre-positioned inventory: The vendor works with you to identify appropriate stock levels and allows you to stock high-ticket items on consignment so you only pay for them when you use them.
Vendor-managed inventory: The vendor sets up on site and supplies you with everything you need as you need it.
The right vendor will streamline your inventory management to make it more efficient so you can make more profit so they can make more profit, a win-win partnership.

Conclusion
Improving your inventory management will improve your bottom line. Reducing or eliminating inventory can boost your profit. Whenever possible, partner with a vendor that can streamline your inventory management, increase your productivity and help you generate more profit.
Not sure how or where to start? Learn from the best by attending SERVICE BUSINESS GROWTH LIVE – you won't regret it.