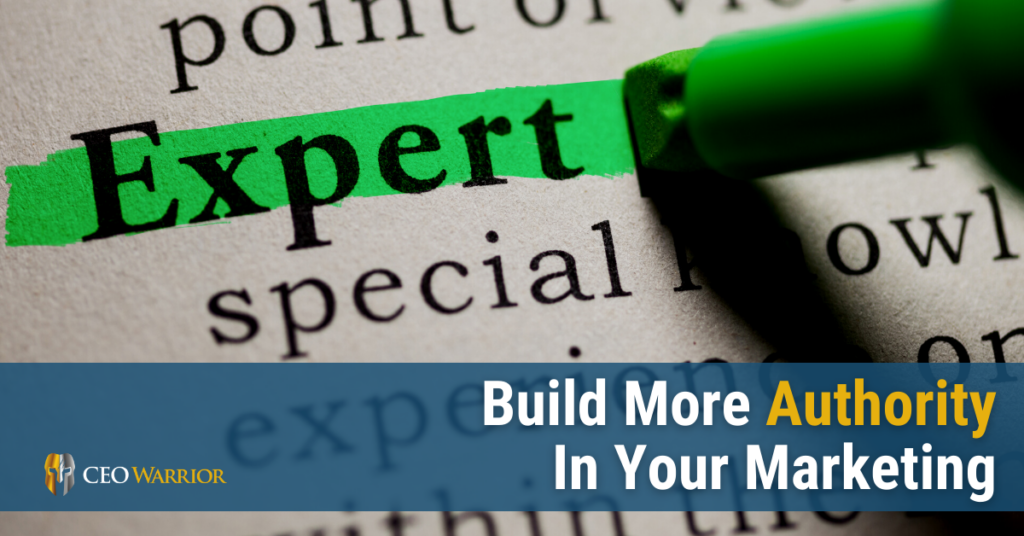 Dr. Phil has established himself as an authority on mental health issues, relationship and family issues. People listen to him. They watch his show. They go through the video archives, looking for help with their problems. They buy his books. They take him at his word. They believe that his blunt advice can help them. That's authority. People respect and remember his for saying things like:
How's that working for you?
Sometimes you make the right decision; sometimes you make the decision right.
You can't put feathers on a dog and call it a chicken!
If you want more, you have to require more from yourself.
You get what you give. When you give better, you get better.
Dr. Phil can sometimes be controversial, but, bottom line, he knows how to give people good, solid advice in a no-nonsense kind of way, and people respect him for it. He's regarded as an expert, and he makes a lot more money than your doctor or counselor!
Dr. Phil through his show is making a promise: "I'll give you the advice you need in a blunt, direct way that others won't." He's built a brand that is so strong that you can go almost anywhere in the world and people know him by his first name, "Dr. Phil." Few people even know that his full name is Philip McGraw. He delivers on his promise—that's value, and his brand attracts a big audience—that's reach. When you combine value and reach like that, what you have is authority.
What is authority?
When you have authority, customers will listen to you, follow your recommendations and get the work done to make their home safe and secure. People listen to credible, knowledgeable experts. Do you know why counselors and therapists display their diplomas on their walls? It convinces their clients to listen to them. When the receptionist of a certain large real estate agency transfers a client call to an agent, she always says something, "Yes, I'll transfer you to Linda; she has 15 years of experience of selling homes in this city." These are ways of letting people know you're credible, knowledgeable—an expert or authority—and that they should listen.
A service business with authority will attract more customers, close more deals and have more opportunities to develop and grow.
When you're the expert in the field, you won't have a lack of customers.
What happens when you lack authority?
As you might guess, it's harder to attract customers and close deals when you haven't established that you're the expert in your field. Repeat business doesn't happen. It's hard to develop a brand. You won't get referrals. And it's even hard to get customers to pay up.
While you might be tempted to work harder or run more promotions, developing your authority is a critically important step to attracting more customers, marketing your brand and developing your business.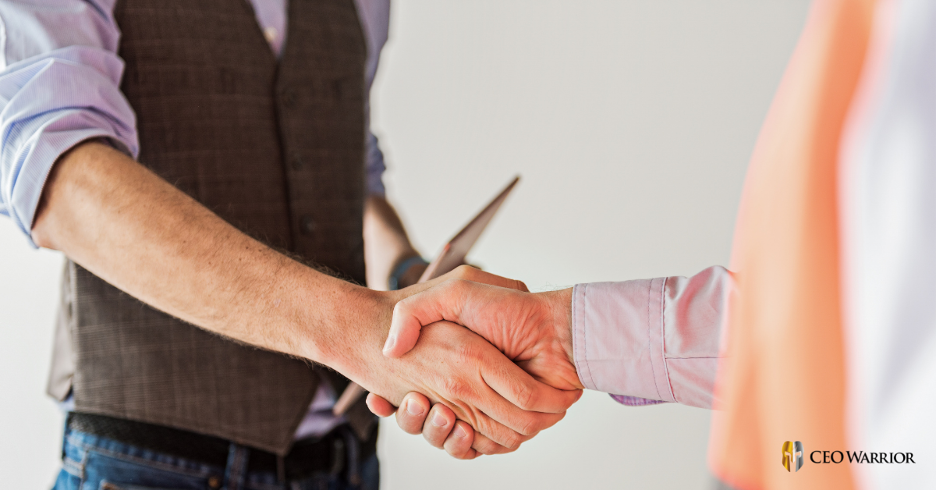 How can you develop authority?
If you know what you're doing, you need to let customers know that you're a knowledgeable expert that they can trust, but it is kind of hard to just walk up and tell them. There are better ways to build rapport, show your credibility and get people trusting in your expertise.
Change your service approach
Often home service companies send out technicians who diagnose the problems and tell customers what work they need done. A better approach to developing your authority is to send out "service experts" who also diagnose the problem, but then they explain the problem to the customer. They let the customer know what their various options are. They can recommend what they think is the best option, but they let the customer decide what they want to do. This approach will do far more to show your credibility and earn the customer's trust than the other approach.
Educate your customers
Do you send out regular emails to all your customers? Use those emails to give them important home service tips—without trying to sell them anything. Educating your customers is a great way of building your credibility. Increasingly new homeowners know very little about basic maintenance and simple home improvement projects. You can give them valuable information and when they take it from you, they become more likely to turn to you when they need home services beyond their abilities.
Produce videos for your customers
Creating videos is an even better way of building rapport and establishing your credibility. Teach people how to change a furnace filter, unclog a drain or install new taps. Again, don't try to sell, but feel free to let them know if they need help, you're available. Feel free to send links to your videos in your regular customer emails. Videos work so well that it's worth investing some money to get your videos branded with your company name. You can find a graphics or video editor to add an intro and maybe an "outro" to your videos so they'll look great when published on YouTube and Facebook (if you have a company page).
Get testimonials
While it would be weird for you to tell people that you're "the authority" in your field, it is possible to get other people to say so. This is what good testimonials can do for your business. When you've worked really hard to impress a customer, be sure to follow-up and ask them for a testimonial. Post testimonials on your website, in your marketing materials and maybe include a special one in your broadcast emails from time to time.
Building up your credibility and authority takes time and effort. You can't become the Dr. Phil of HVAC overnight, "Phil the Furnace Guy," but you can build rapport, show that you're an expert and develop trust from your growing number of customers. As you develop that authority, you'll close more deals, attract more business and get more referrals.
HAVE YOU JOINED OUR FREE SERVICE BUSINESS GROWTH FACEBOOK GROUP?
Join The Service Business Growth: This is the exclusive Facebook group for service business owners who want to connect with the CEO Warrior Team and other business owners, and get insider access to special events and amazing offers. Search for Service Business Growth on Facebook or click this link to be forwarded there: http://www.facebook.com/groups/warriorglobal/