Here is the latest edition of Home Service MAX magazine!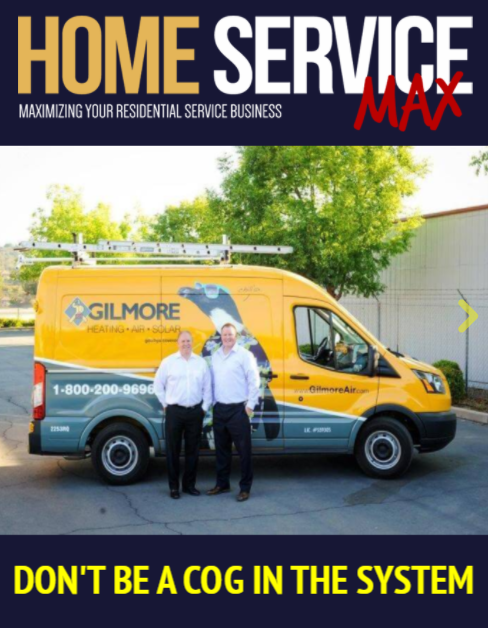 Former owner of $32 Million Gold Medal Service, and CEOWarrior founder, Mike Agugliaro has just launched the latest edition of his online magazine for home service business owners, Home ServiceMAX. The free online magazine, available now at www.homeservicemaxmag.com, will help service business owners improve their sales, marketing, finance, human resources and customer service.
Home ServiceMAX is yet another of Mike Agugliaro's growing list of resources for owners in any service industry to download and keep on hand as they develop best practices to meet their team's unique challenges. Some of the topics featured in the latest issue include:
All Of Your Marketing Is Worthless Unless You Get THIS Right! – by Brian Kaskavalciyan

Convert Your Customer's Voice To Business Success – The business tool you can't afford to skip! – by Susy Boyter

Don't Be A Cog In The System – Learn why changing your company's culture is a surer path to success than tinkering with its systems – by Tom Peters

The 3 Surprising Questions You Need To Answer If You Want To Succeed Like Never Before – by Mike Agugliaro
And, of course, much, much more….
All the articles featured in the publication are written by professionals who have worked in, or with those in the residential home service industry for more than 30 years.
"Whether you're a plumber, electrician, carpenter, roofer, builder, painter or specialist in any other service industry trade, to survive you must also stand out as a business leader," said Agugliaro. "We designed this magazine to help you achieve that goal."
Here are the links for the previous issues as well.  Enjoy!