Mike Agugliaro, Business Warrior
OWNER CEO WARRIOR
Mike Agugliaro has been taking action since becoming a martial arts aficionado in his teens, learning and fine-tuning the discipline and mental focus he needed to excel in a very mentally and physically challenging sport. Today, he continues to perfect his skills while teaching karate, weaponry, jujitsu, and meditation, coaching people to develop their minds, bodies and spirits. This training has helped him remain disciplined in his life as well as in his business ventures.
For more than two decades, as the former co-owner of New Jersey's largest and respected home services company, Mike played a key role in building its success. For example, in just 10 years, Mike's business-growing acumen took the company from a business making less than $1 million a year, to making $32 million a year.
Through his varied experiences, he's been successful mentoring and creating profitable business models and actionable processes for other businesses, both small and large. His goal is to dig deep and find a company's sweet spot – through his management, operations, sales, marketing, goal-setting, communication, and personal coaching skills.
He can teach you how to market your business to obtain substantial results, how to take the lead, build a great team and how to stay motivated and focused. Mike has been mentoring and creating business success stories for others for years, and now with CEO Warrior, Mike will provide coaching and mentoring to you and your business, taking you to the next level and beyond.
---
Rob Zadotti
CO-OWNER OF CEO WARRIOR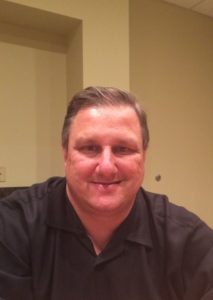 Twenty years ago, Rob Zadotti was working out of one van with only determination and a vision of success. Together with Mike Agugliaro, the two grew their service business from its humble beginnings into a multi-million dollar business. The financial and incentive tools developed by Rob helped build the business to 32 million dollars a year. Today, Rob continues his partnership with Mike and his dedication to the industry through CEO Warrior and Home ServiceMax.
---
Michael Disney
DIRECTOR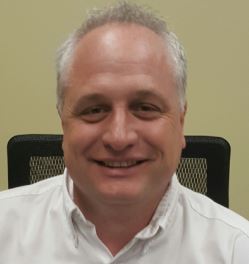 Michael worked in Retail Management and was a successful business owner in Central Jersey for years before joining Mike and Rob at Gold Medal Service. Michael was hired to oversee the Retail division of Gold Medal Service. After incredible growth to this department, Michael moved through the company to become the Director of Sales. Some of his responsibilities included overseeing the Outbound Sales department, all the salesman at Gold Medal Service in the various categories from HVAC, Bath Remodel, Waterproofing and Underground divisions as well as managing the Installs teams that supported these sales divisions. Michael played a part in every aspect of Gold Medal Service and help build an amazing culture of people that served Gold Medal Service customers at the highest level. Michael was a key part of the team that built a $30 million-dollar service company. When Mike and Rob exited Gold Medal Service to focus exclusively on service business owners at CEO Warrior, Michael followed to be a Director at CEO Warrior and today uses his expertise and work experience to serve our business owners.

---
Lyndsay Phillips
ONLINE BUSINESS MANAGER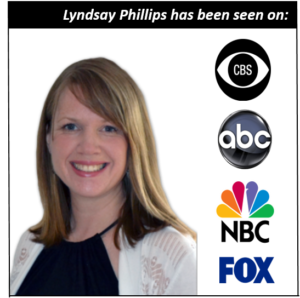 Having worked in the administrative world for many years AND having owned multiple businesses, she knows first hand the need for organization, project management, and marketing. Lyndsay is a project ninja and warrior VA for life & business coaches, accountants, and other online entrepreneurs across North America. Through her business, she supports emerging entrepreneurs who are seeking fast paced business growth but have finally come to the realization that they can't do it alone, do it all and do it well. She loves working with Mike and supporting CEO Warrior in all areas of marketing and administration and supporting Mike's Warriors in their journey and growth.
---
Mark Phillips
WARRIOR ACCOUNT MANAGER
Mark has spent more than 18 years in the commercial and residential fitness industry, where he spent the majority of his time managing operations, customer service, and retail/commercial sales. Throughout his career, he has learned that there is one constant no matter what career path you take. The customer always comes first, and deserves your best! They are the backbone of your business, and just like a pro sports team…who's paying the bills if the stadium seats are empty?
Mark is looking forward to this new and exciting career choice and can't wait to share his extensive education and experience as part of the Warrior team.
---
Caroline Moriarty
OPERATIONS MANAGER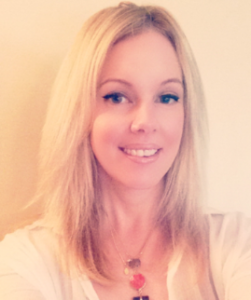 Caroline has a Bachelors of Science Degree in Psychology from Saint John's University where she graduated Summa Cum Laude. She worked as a Client Development Manager at a financial firm located in Lower Manhattan before relocating to New Jersey.
As the Operations Manager of CEO Warrior, Caroline works directly with Mike Agugliaro and Rob Zadotti in the daily operation of the company. She is the direct liaison for all Warrior Circle members and Fast Track attendees, providing them with information and addressing any concerns. In addition to project development and event planning, Caroline heads up the CEO Warrior Certified Vendor Program. Through research, she identifies the top service companies in the industry and negotiates the best deals for all members.
In her spare time, Caroline enjoys traveling, sports and spending time with her husband Philip and their four children.
---
Kim Martin
WARRIOR EXPERIENCE COORDINATOR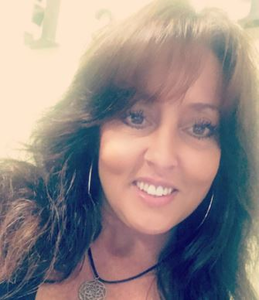 Kim, having owned her own café, knows firsthand how to curate an experience for customers and being part of a team. She started her career with Mike and Rob in the service company they co-owned, where she spent her time helping customers and townships all while directing her team.
She spent a year with this team and was then offered the opportunity to join CEO Warrior as their Experience Coordinator. Kim's primary responsibility is to support the Warriors and to make sure that the Warrior experience is as personal as possible. Monthly Warrior check ins, information dissemination, and event hospitality are the main focuses of Kim's position. For the Warrior experience to be complete, continuous contact and communication are number one.
In her spare time, she loves to ride her Harley, go camping with her boyfriend Anthony, and spend time with her two children.
---
Nelson Wong
VIDEO PRODUCER
Nelson is the video director and producer at CEO Warrior and is responsible for filming and producing all video marketing content across digital platforms. He has worked with a myriad of laser-focused video campaigns and high profile talent in the past, and now brings the power of cinematic storytelling to the forefront of the business coaching world. Nelson works closely with Mike Agugliaro to create world-class content for Warriors and prospective Warriors.
During events, Nelson captures on digital film the roller coaster of emotions and breakthroughs provided by the CEO Warrior experience.
---
Megan McCabe

GRAPHIC DESIGNER
Having graduated with a degree in Communications Design with a focus on Graphic Design from Pratt Institute, Megan joined the CEO Warrior team in August 2017 as their in-house designer. With her experience as a freelance designer, Megan brings a modern sense of design to updating the CEO Warrior brand. She plays a major role in updating all CEO Warrior materials into the digital world, creating digital workbooks and worksheets for events and the company platform.
Megan also creates marketing material, maintains the company platform, designs logos and advertisements, and serves as the main photographer for all CEO Warrior events.