MEET THE CEO WARRIOR TEAM
CEO Warrior runs a diverse team of experts, both in-house and around the globe. Meet some of the team below, including our founders, our leadership team, and some of our key team members.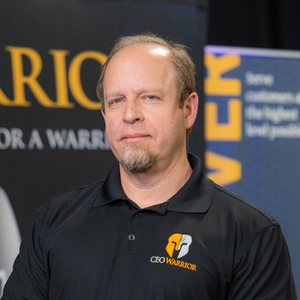 Doug Kaplan, CEO  – Doug recently joined CEO Warrior to help us continue to help owners in the skilled trades industry reach their professional and personal goals. Doug has been building training and certification platforms that help professionals find their passions, acquire the mission critical skills they need to be successful and to launch into their careers. He has helped such businesses as Click Safety, Public Safety Group, ExamFx, Aquent, LexisNexis and others to up-skill and is now turning his focus to helping business owners strategically grow and scale. Doug is a martial artist and lived in Japan for more than 15 years where he studied the Art of the Samurai and worked with the major trading technology conglomerates that scaled to become manufacturing and technological powerhouses.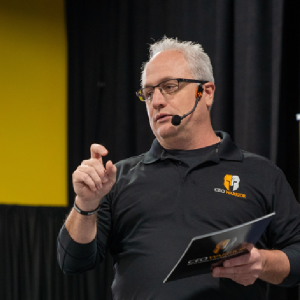 Michael Disney, COO and Co-Owner  – Michael Disney joined Mike and Rob's service company as a Lead Generator, and he quickly proved his skill at growing the business. Michael accelerated through the company to Director of Sales, where he managed outside sales teams, the outbound department, and relationships with national retail chains. Michael played a part in every function at the service company and had a key role in the sales successes, including their highest recorded sales month ever at $3.5 Million. After Mike and Rob exited their service company to focus exclusively on serving business owners at CEO Warrior, Michael joined them as the Director of CEO Warrior. Today, Michael leads the large and growing CEO Warrior team as the COO and a Co-Owner.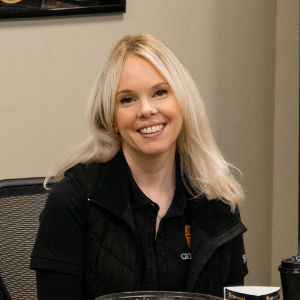 Caroline Moriarty, Director of  Community Relations  – Caroline has a Bachelors of Science Degree in Psychology from Saint John's University where she graduated Summa Cum Laude. She worked as a Client Development Manager at a financial firm located in Lower Manhattan before relocating to New Jersey. Caroline worked with Mike and Rob for several years at their previous service company before joining them at CEO Warrior. During her time at CEO Warrior, she quickly ascended in her role from Office Manager to Director of Community Relations. In her role, she  ensures that clients receive the care and attention they need, and leads the vendor and sponsor programs so that clients enjoy the exclusive benefits that come with CEO Warrior membership.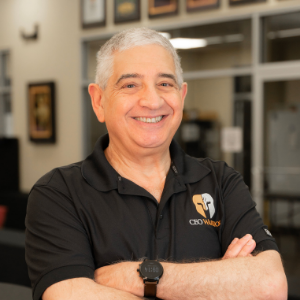 Matt Rosner, Controller – Matt comes to the CEO Warrior with over two decades of professional experience in accounting and finance. He spent the early years of his career in public accounting before moving to private industry, having worked for companies all over the world. He has an MBA from Rutgers in Accounting and passed the CPA Exam in New Jersey. Matt's work experience includes both international and domestic companies valued from 1 million to 400 million dollars. Matt's most recent experiences have been with service-related industries in the IT sector. He brings a strong background in financial reporting.
Originally from Pittsburgh, Matt moved to New Jersey to complete his financial education. He has two successful daughters, one in the arts and the other in the sciences.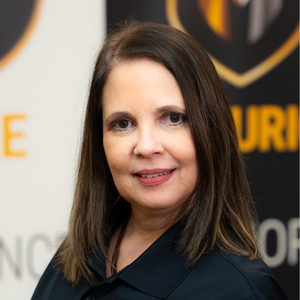 Denise Swafford, Training and Events Director  – A recognized expert in the in home services industry, Denise Swafford began her career in the trenches of the Call Center, answering the phone for her father's HVAC business. Eventually becoming an owner in that business, she took the helm as the General Manager.
Through her leadership and guidance, this business was eventually sold in one of the first rounds of consolidation of the HOME SERVICES INDUSTRY. She was promoted to Regional Sales Manager for one of the largest home services companies in North America, where she was responsible for over $55 million dollars in revenue. She has been a business coach and mentor for over thousands of business owners guiding them through call center, dispatch, operational, sales, and financial business decisions on a daily basis. Her groundbreaking thought process has also lead to the development of cutting edge products and services that are used by contractors all across the nation.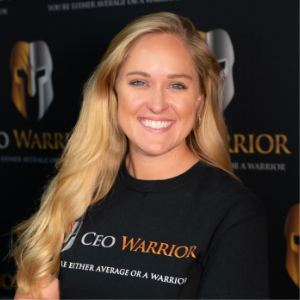 Mary Anglen, Master Advisor  – For the past several years, Mary Anglen has been a growing leader in the Service Industry, with a focus on operational excellence and utilizing technology to improve profitability. You may know her for her connections and expertise with Service Titan but she has spent most of her time in the trades managing operations for a large multi-trade service company in North Texas followed by operating an inbound and outbound call center of over 50 agents. Prior to joining the CEO Warrior team, she worked with over 150 business owners through on sites and training programs to improve their business structure and overall profitability.
Mary joined CEO Warrior as a Master Advisor in 2021 but has been involved in the CEO Warrior world for many years. She has first-hand experience with the power that implementing CEO Warrior systems can have on a business. She brings a passion for helping business owners change their mindset and achieve greatness.
Mary lives in Texas with her three children: Lennon, Madison, and Caroline, but spends lots of time in New Jersey at CEO Warrior Headquarters.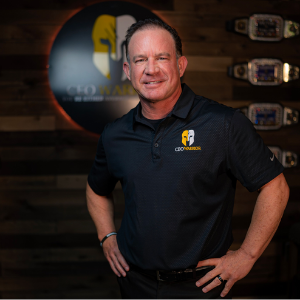 Gary Lightfoot, Master Advisor  – Gary Lightfoot has a passion for the service industry and for helping business owners create process driven profitable companies!
Gary started in the industry working for the world's toughest boss, his Father. He found his love of entrepreneurship in college and has spent his life growing several businesses, including his main focus, a multi-trade service company based in North Texas. Gary grew that business to over 16MM in revenue, with a focus on company Culture and creating processes that drive profitability.
Gary's company has won many awards including INC. 5000 Fastest Growing Companies in 2018 & 2019, Large Business of the Year in 2017 & 2020 and boasts over 2000 Google Reviews with a 4.9 star rating.
Gary joined CEO Warrior as a member in 2015 and knows first-hand that the CEO Warrior system can take your company from surviving to thriving. Now as a Master Advisor, he is bringing his years of experience and passion for the industry to other entrepreneurs.
Gary lives in North Texas and has three grown children, Lauren, Lindsey, and Logan. Lauren is following in Gary's footsteps in the industry running office operations. Lindsey is in graduate school in Chicago, and Logan is in his final years at Texas Tech University. When Gary isn't in New Jersey at CEO Warrior Headquarters or growing his business in Texas, you'll find him spending time with his amazing children, traveling or Elk hunting in Colorado.
Nelson Wong, Marketing  Manager – Nelson has worked with a myriad of laser-focused video campaigns and high-profile talent in the past, and then joined CEO Warrior as the video director and producer. In that role, he brought the power of cinematic storytelling to CEO Warrior's video media. Nelson's role expanded in the company as he became the organization's photographer and event atmosphere director. Today, Nelson serves as the Marketing Deployment Manager, where he leverages the company's large volume of content and deploys it across multiple channels to communicate CEO Warrior's message to the world.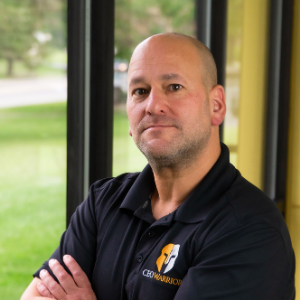 Gregg Schonhorn, Senior Growth Advisor – Gregg brings over two decades of professional experience to CEO Warrior. He's a leader and mentor who brings cross-industry insight to the world of home service businesses, serving owners at the highest level. Gregg received his coaching certification from Columbia University; he also holds a B.A. in Business from the University of Arizona. Gregg's target in life is to make a positive difference in the lives of other people, and it starts with his own daily focus on discipline, determination, energy, and personal growth. When he's not serving CEO Warrior clients, he enjoys running, reading, and spending time with his son and two dogs.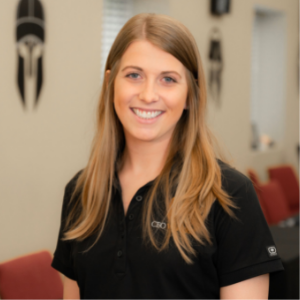 Erin Thuring, Event Specialist – Erin graduated from East Stroudsburg University, Cum Laude, with a major in Sports Management and a minor in Communications. She also played soccer at ESU where being a part of a team was just as important as it is at CEO Warrior. Erin is now the Event Coordinator for our team and has learned how important working hard and setting your mind to greatness is. She makes sure that every person leaving an event has a changed mindset and a desire to be a warrior.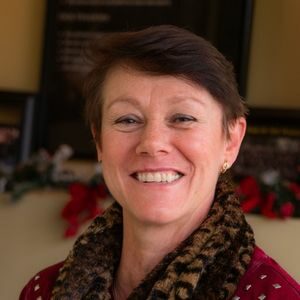 Dee Johnson, Experience Coordinator – Dee works hard to ensure that the CEO WARRIOR'S clients are served at the highest level. From office support to event support, Dee tirelessly exemplifies what it means to go the extra mile for CEO WARRIOR'S team and clients.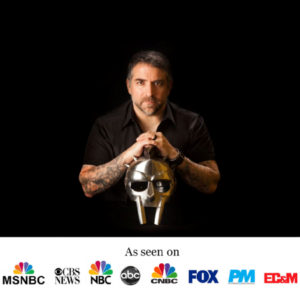 Mike Agugliaro, Board member and Co-Founder  – Along with his business partner, Mike grew a small, struggling electrical company into a multi-million dollar home services empire, which was then acquired by a large private equity company. Today, Mike leads CEO Warrior as an inspirational leader and co-founder, sharing his $32+ Million Dollar Service Business Blueprint to help service business owners achieve massive wealth, freedom, and market domination. Mike has been featured in MSNBC, Financial Times, Moneyshow, Success Magazine, and more. He is a popular author with more than a 17 books written; he's a sought-after speaker who has spoken at ProfitCon, Samsung, The WWETT Show, Mitsubishi, AeroSeal, and more; and, he's shared the stage with Brian Tracy, Jay Abraham, Mike Michalowicz, Brian Kurtz, and many others.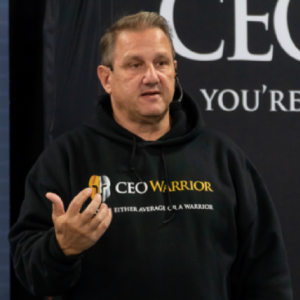 Rob Zadotti, Co-Founder  – Twenty years ago, Rob Zadotti was working out of one van with only determination and a vision of success. Together with Mike Agugliaro, the two grew their service business from its humble beginnings into a multi-million dollar business. The financial and incentive tools developed by Rob helped build the business to 32 million dollars a year. Today, Rob continues his dedication to the industry through CEO Warrior.