Mike Agugliaro
BUSINESS WARRIOR
Mike Agugliaro has been taking action since becoming a martial arts aficionado in his teens, learning and fine-tuning the discipline and mental focus he needed to excel in a very mentally and physically challenging sport. Today, he continues to perfect his skills while teaching karate, weaponry, jujitsu, and meditation, coaching people to develop their minds, bodies and spirits. This training has helped him remain disciplined in his life as well as in his business ventures.
For more than two decades, as the co-owner of New Jersey's largest and respected home services company, Gold Medal Service, Mike has played a key role in building Gold Medal's success. In the last 10 years, Mike's business-growing acumen took the company from a business making less than $1 million a year, to making more than $30 million a year.
Through his varied experiences, he's been successful mentoring and creating profitable business models and actionable processes for other businesses, both small and large. His goal is to dig deep and find a company's sweet spot – through his management, operations, sales, marketing, goal-setting, communication, and personal coaching skills.
He can teach you how to market your business to obtain substantial results, how to take the lead, build a great team and how to stay motivated and focused. Mike has been mentoring and creating business success stories for others for years, and now with CEO Warrior, Mike will provide coaching and mentoring to you and your business, taking you to the next level and beyond.
ROB ZADOTTI
CO-OWNER OF GOLD MEDAL SERVICE
Twenty years ago, Rob Zadotti was working out of one van with only determination and a vision of success. Together with Mike Agugliaro, the two have grown Gold Medal from its humble beginnings to the multifaceted service business it is today. The financial and incentive tools developed by Rob have helped build a business worth over 30 million dollars, and continues to grow into the future. Rob continues his partnership with Mike and his dedication to the industry through CEO Warrior and Home ServiceMax!
MIKE DISNEY
DIRECTOR OF SALES
Prior to coming to Gold Medal Michael had been friends with Rob for many years.
He was brought in to manage Gold Medal's Retail Sales specifically, at the time, Costco. Michael started as a Lead Generator and Comfort Advisor at many Costco locations. Mr. Disney is now the Director of Sales which includes managing outside sales teams for HVAC, Waterproofing, Bath Planet bath remodels and Underground Divisions. In addition to managing the Sales Force, Michael's responsibilities include the Outbound Department and our always growing lead generators. His main focus is managing leads on a daily basis and helping the team achieve their targets. He works directly with the management of both Costco and Lowe's Home Improvement Stores to build lasting relationships that help us capture leads and keep our programs getting better year after year.
JOE TODARO
DIRECTOR OF OPERATIONS
Joe started his career at Gold Medal 12 years ago in a truck as a selling/installing technician. He worked his way into a full time sales position within 1 year.
Within 5 years Joe was the Sales and Install Manager. And now he has been the Director of Operations for the last 3 years. Joe can handle all the Service, Dispatch, CSR and Installation Managers, along with the field Technicians. Joe Todaro also runs the hiring events, oversees recruiting and onboarding, vendor relations and negotiations, and Technical Support. Joe provides his best in coaching, managing and training all of his employees to the best of their abilities.
Jim Tarnofsky
DIRECTOR OF ADMINISTRATION AND IN-HOUSE COUNSEL
As Director of Administration I oversee all non-operational functions including the Human Resources, Permits, Warehouse and Logistics Departments. I have a hand in all major purchasing with a design on buying more for less. I have been very successful in trimming costs in certain areas and negotiating favorable contracts with our vendors for needed services.
In fulfilling my role as In-House Counsel, one of my primary functions is risk management. Since my arrival on the scene in July 2012 at Gold Medal, I have worked diligently to resolve issues at the earliest possible stage before they have an opportunity to escalate further. My years of legal training have enabled me to bring a varying point of view and a unique approach to the daily operations and to strategic planning. In combining my two roles into one, I am often called upon to provide practical input to issues that resonate across the Company, in all facets without limitation.
Prior to coming aboard at Gold Medal, I was in private practice for 14 years focusing on Construction Law, Public Contracts Law, Employment Law and Civil Litigation. I consistently maintained a heavy caseload with primary responsibility for client interaction. In private practice, I was able to hone my negotiating skills in addition to gaining valuable trial and arbitration experience. I also served as a mentor for junior associates. During this time, I also represented Gold Medal on several matters. It was this practical exposure together with my personal relationship with Rob for several years prior that led to the eventual decision to bring me aboard in my unique dual role.
On a personal note, I have the love and support of my beautiful wife Susan and our four children – Jaime 26, Ryan 16, Christian 14 and Samantha Rose 11, as well as a 4 year old granddaughter Elise. I enjoy spending time with my Family regardless of the activity, indoors, outdoors or cooking and eating a good meal.
Lyndsay Phillips
ONLINE BUSINESS MANAGER
Having worked in the administrative world for many years AND having owned multiple businesses, she knows first hand the need for organization, project management and marketing. Lyndsay is a project ninja and warrior VA for life & business coaches, accountants, and other online entrepreneurs across North America. Through her business, she supports emerging entrepreneurs who are seeking fast paced business growth but have finally come to the realization that they can't do it alone, do it all and do it well. She loves working with Mike and supporting CEO Warrior in all areas of marketing and administration, and supporting Mike's Warriors in their journey and growth.
Mark Phillips
WARRIOR ACCOUNT MANAGER
Mark has spent more than 18 years in the commercial and residential fitness industry, where he spent the majority of his time managing operations, customer service and retail/commercial sales. Throughout his career he has learned that there is one constant no matter what career path you take. The customer always comes first, and deserves your best! They are the backbone of your business, and just like a pro sports team…who's paying the bills if the stadium seats are empty?
Mark is looking forward to this new and exciting career choice and can't wait to share his extensive education and experience as part of the Warrior team.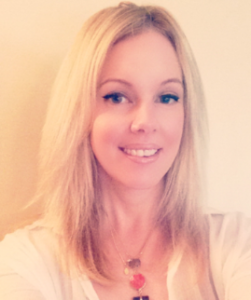 Caroline Moriarty
OPERATIONS MANAGER
Caroline has a Bachelors of Science Degree in Psychology from Saint John's University where she graduated Summa Cum Laude. She worked as a Client Development Manager at a financial firm located in Lower Manhattan before relocating to New Jersey.
As the Operations Manager of CEO Warrior, Caroline works directly with Mike Agugliaro and Rob Zadotti in the daily operation of the company. She is the direct liaison for all Warrior Circle members and Fast Track attendees, providing them with information and addressing any concerns. In addition to project development and event planning, Caroline heads up the CEO Warrior Certified Vendor Program. Through research she identifies the top service companies in the industry and negotiates the best deals for all members.
In her spare time, Caroline enjoys travelling, sports and spending time with her husband Philip and their four children.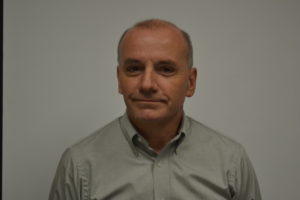 Greg Sciora
PROCESS MANAGER
Greg brings to the CEO Warrior team a background that spans operations, sales, marketing, & IT in both large and small organizations, from leading a $2mm organization as Business & Operations Director to heading a $200+mm sales organization. Greg applies an analytical and collaborative approach to all business situations, and assists in identifying gaps or opportunities, and ways to exploit them. His specialties include process improvement; sales & operational performance management; organizational planning; targeted marketing; budget, goal, and compensation planning, and marketing ROI assessments.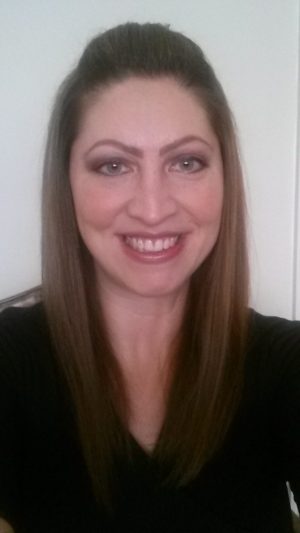 Lisa Aguliera
WARRIOR EXPERIENCE COORDINATOR
Utilizing a Bachelor of Science degree in Elementary Education from the University of Scranton, and a Master's Degree in Elementary Education from Rutgers University, Lisa spent 15 years in the education world. During her tenure, Lisa was honored to be part of her students' lives and continually encouraged her charges to go after what made them happy. After many years she finally chose to follow her own advice and stepped away from teaching to pursue a different career.
She found a new home with Gold Medal Service as their Lead Coordinator. She spent almost a year with this team, and was then offered the opportunity to join CEO Warrior as their Experience Coordinator. Lisa's primary responsibility is to support the Warriors and to make sure that the Warrior experience is as personal as possible. Monthly Warrior check ins, information dissemination, and event hospitality are the main focuses of Lisa's position. For the Warrior experience to be complete, continuous contact and communication are paramount.
When she's not at Warrior headquarters, Lisa is at home with her husband Adam and her twins, Joseph and Giuliana. In addition to enjoying family time, Lisa loves to exercise, read and experience new restaurants.