Become A Warrior In Your Life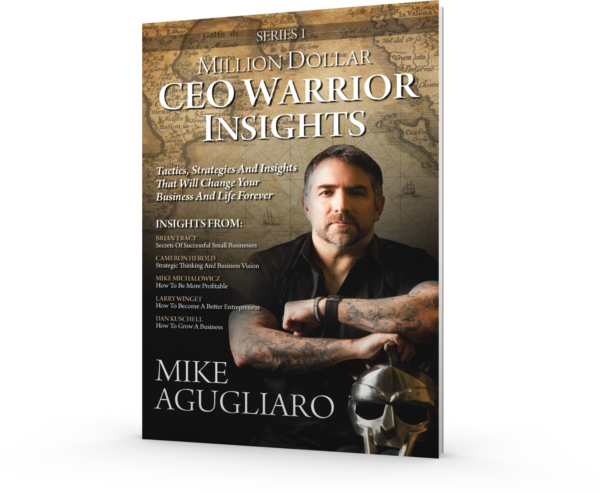 On the path to success, you'll encounter many overwhelming obstacles: problems in your company, problems at home, problems with money, problems with health. These obstacles can stop you in your tracks and even push you backwards.
Fortunately, problems don't have to stop your progress. You can overcome any obstacle with power, you can master any situation, and ultimately you can create more wealth, freedom, and market domination. How?
It's a simple secret: learn from the trailblazers who are already forging a path where you want to go. Follow them. See what they do. Discover their strategies. Become a Warrior through the power of their ideas.
In addition to all that, proceeds of the sale of the CEO Insights series goes to the Make A Wish Foundation.
To help you do build your business, CEO Warrior Mike Agugliaro has gathered together some of the best minds on the planet to share their top strategies. In this volume, you'll read his conversations with featured successful entrepreneurs like…
Brian Tracy – sharing secrets of successful small businesses.
Cameron Herold – sharing secrets to thinking strategically and create a vision for your business.
Mike Michalowicz – sharing about putting your profits first.
Larry Winget – sharing about mastering core values and social media.
Dan Kuschell – sharing the framework of success.
MIKE'S COMMUNICATION PHILOSOPHY
"True communication comes from a mindset of trust and service. True communication can fast-track your relationships and your success." – Mike Agugliaro
3 GREAT WAYS TO CLAIM YOUR COPY!

---

---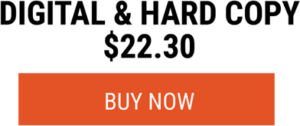 ---
Book Reviews
You're are true badass!
You know Mike, I'm still working through Secrets of Communication Mastery. Great book, love it. I'm currently about to start #9 how to make small talk with people. So far, with where I'm at in the book, my favorite part has been #7 understanding eye movement and what it means communication wise. However it is far from being the most important information I have received from you. A few days ago on a F.B. Live video you spoke on fear and how it holds you back. What you said in that video really resonated with me heavily. Victor~ Velocity / Victim ~ Vicious. This concept hit me hard right in the brain, man. I drew out the diagram. I keep a couple copies around for reference but it is directly in my head! You also spoke of immediate and permanent change in regard to this concept. I believe this is what I'm experiencing now as I apply this daily to my view point. It is really helping me compartmentalize anger/fear/confusion/anxiety and all the emotions that come along with running a business, put them in their proper places mentally, and smash through any obstacle before me victoriously! So I realize this is a bit out of bounds from the feed back about the book but i just wanted to say thanks for that man. I truly appreciate what you're doing out here. You're a true badass!
Common Sense and easy to understand
Another homerun by author Mike Agugliaro. Clear, Concise, Common Sense and easy to understand. The methods will definitely bring your communication to a whole other level. I look forward to implementing them. -Talbot Watkins
Mike Agugliaro has a way of communicating like no one I've ever met before
Mike Agugliaro has a way of communicating like no one I've ever met before. One of the best public speakers I've seen. Consistently searches for reality, spirituality, and simplicity.
Five Stars
Great information and skillsets that will be helpful as I grow my business. A must read for all. -Thaddeus S Puzio