The 9 Pillars That Will Scale Any Business
TRANSFORM YOUR LIFE

: GENERATE MORE WEALTH. ENJOY MORE FREE TIME. MASTER ANY SKILL. ACHIEVE YOUR DREAMS. SURPASS YOUR GOALS. GROW IN YOUR PERSONAL AND PROFESSIONAL LIFE. ENJOY STRONGER RELATIONSHIPS. GET HEALTHY. BUILD A MORE SUCCESSFUL BUSINESS.
Learn The Secret 9-Step Formula That Created A $180+ Million Fortune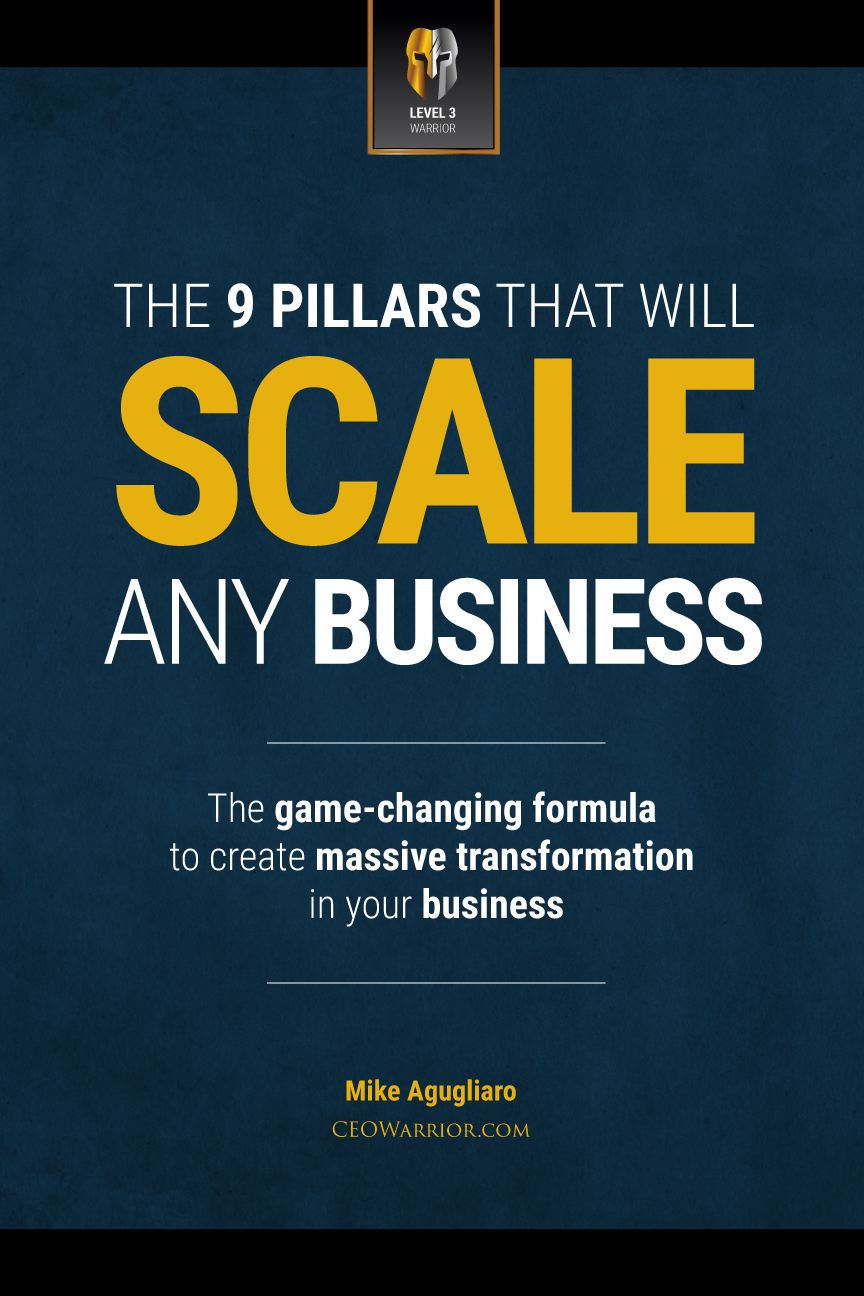 Imagine how powerful it would be if you had a 9-step formula to unlock massive growth and build an empire.
Stop imagining because this book is real. This book includes the step-by-step process that made $200 million in 10 years of business for CEO Warrior's founders… and it's the same formula that thousands of business owners use to generate untold wealth, freedom, and market domination.
Here's what you'll learn…
How to develop an internal thermostat that you can adjust as needed to create more wealth and freedom in your life.
How to identify exactly what "tools" you need to create massive transformation in your life.
How to create a roadmap with crystal-clear steps.
How to avoid the mistakes and roadblocks that stop other people from success.
How to focus on exactly the right activities that will create the greatest results.
How to align the people and systems in your business so that you can't help but succeed.
How to ethically "steal" the successful strategies of other people.
How to stay on course in spite of frustrations and obstacles – to virtually guarantee that you achieve any goal you focus on.
This 9 step formula has been created, tested, refined, and proven over and over again in all arenas of life – from business to relationships. It's designed to help anyone overcome any problem or achieve any goal. By simple following the steps written here, you have all the tools you'll ever need to make any successful change in your life or business, or in the lives of employees, clients, and family. If you want to transform any aspect of your life, apply these powerful but simple 9 steps.
Get Your Copy For $69 (That's $60 less than Amazon!)