books
---
LEADERSHIP MASTERY: 22 Powerful Keys to Unlock Your Team's Potential and Get Greater Results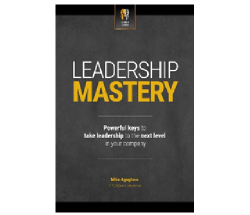 Why do so many service businesses struggle? It's because the owners and managers are trying to manage their employees… but what employees really need are leaders.
In this popular book, you'll discover 22 powerful keys to help you create a culture where you build and lead a hardworking team of superstars and gain measurable results.
Whether you're a new leader or a seasoned one, you'll unlock your team's potential with this great book!
---
HOW TO SCALE YOUR BUSINESS THROUGH MORE EFFECTIVE COMMUNICATION: 18 Laser Focused Tactics to Communicate More Effectively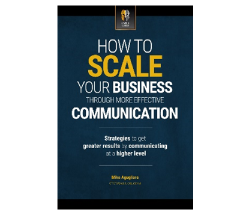 We all communicate. We can all learn to communicate more effectively. When you do, you'll see instant results in every personal and professional relationship.
Whether you're new to the service industry or you're a seasoned pro, you'll enjoy better connections with employees, customers, and vendors (as well as better personal relationships too) when you learn the 18 tactics in the book.
---
WHY YOUR BUSINESS SUCKS
Your business sucks (or maybe it just feels that way)!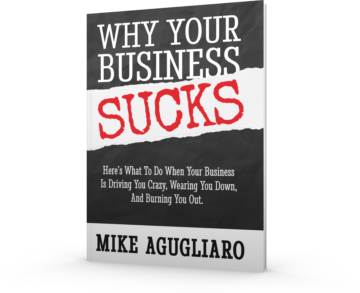 Perhaps it's wearing you down every single day and you're thinking about shutting it down and going to work for someone else instead, just because it's easier.
Perhaps it's going okay or maybe it even feels successful but you've hit a plateau and you can't quite break through – so it sucks because the higher level of success eludes you.
Here's the good news: your business doesn't have to suck. In fact, with just a few changes, you can unlock strong, rapid growth that completely changes the game for you.
---
THE 9 PILLARS THAT WILL SCALE ANY BUSINESS
Transfrom Your Life: Generate More Wealth. Enjoy More Free Time. Master Any Skill. Achieve Your Dreams. Surpass Your Goals. Grow in Your Personal and Professional Life. Enjoy Stronger Relationships. Get Healthy. Build a More Successful Business.
Learn The Secret 9-Step Formula That Created A $180+ Million Fortune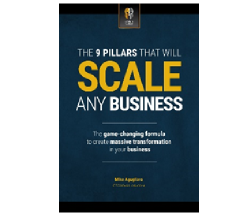 One struggling electrician spent the first 10 years of his business barely breaking even. Then he created a 9-step formula to unlock massive growth and build an empire that made $180 million in the second 10 years of his business… and now he uses the same 9-step formula to help business owners and professionals generate untold wealth, freedom, and market domination.
---