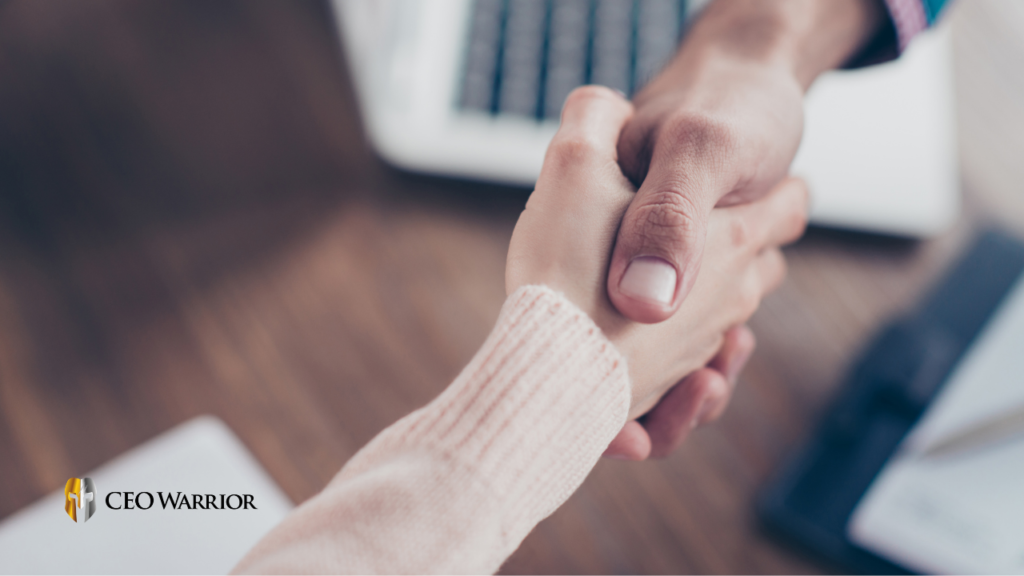 Recruiting great new employees is the one of the greatest challenges for home services business owners everywhere. But it doesn't have to be. We've heard it so many times and it drives us nuts now when we hear service business owners say, "I can't find good people that want to work." It's not a people problem! In fact, 2021, there are more good people than ever ready not just to work in your business but to excel and exceed your expectations. If it's not a people problem, what is it? It's a marketing problem. Learn to market for new employees with the kind of effort you put into marketing for new customers and you will turn your challenge into a new strength. It's a numbers game—more marketing, more applicants, more quality hires.
1. Reach out to people
Did you just get great service at Applebee's or Dunkin Donuts? Why don't you hand them a business card, a recruitment card, that says, "Join Our Team. Live Your Life as a WINNER!" Mike Agugliaro and Rob Zadotti used cards like that for years when he was growing his service business. On the reverse side, he listed all the employment benefits. He was meeting people and giving out these cards because it was worth talking to anyone who wanted to better their lives by following up. Mike hired some of his best employees with this strategy.
You can do it too. Go to a local gym, rec center or hiking trail and hand out cards, saying, "Do you know anyone looking for work? We're delivering the best services to homeowners in this city and we're hiring." People will take cards from you and some will even begin selling themselves to you as candidates. You could even go to Home Depot early in the morning to meet jobbers.
2. Online job sites
You can still put job postings on Craigslist, Facebook, LinkedIn, Monster, Indeed and BirdDog Jobs but why don't you hire a copywriter so your posting will attract more of the workers you're looking to hire?
3. Yard signs
Keep them simple: "We're growing. Now hiring. Phone…"
4. Billboard
If you're adding a tradeline, why not go big with your recruiting? Put a picture of that tradesperson and say, "Come work for us… before your boss does!"
5. Referral bonus for your team members
Your employees went to college and apprenticed with a whole bunch of people who are working in the trades. Offer them a $500 referral bonus for every new hire—these are candidates your team members believe will be a good fit.
6. Old employee network
We believe in second chances. It's possible that people you let go are no better now, but we believe you will find many of them are much better now and will take the job more seriously than they did before.
7. Veterans
Veterans are good people who deserve good jobs. Make them part of your team that you send out on missions everyday to serve your customers and better their homes.
8. Trade school
Have you ever looked into partnering with a trade school or getting some kind of presence on campus?
Conclusion
Recruitment in the service industry in your community is probably a level playing field. You're going about it the same way as your competitors and getting about the same results. Change your game! Start marketing for new employees with the kind of effort you've been putting into marketing for new customers. Run with marketing strategies like we've listed here—especially those things that your competitors are not doing and won't want to do—and you will get the results no one else is getting. You'll suddenly want to keep recruiting all year round because of the quality of people you're hiring and the rate at which your service business is growing.