How do you measure business success?
You could measure it by how long you've been in business or by your Better Business Bureau rating. You could measure it by the number of customers you have or by how much revenue you generate. You could measure it by your 5-star rating on social media or the low turnover of employees.
Yes, all of these are indicators of success but a business' truest measure of success is profit.
How profitable are you? Is your profit percentage increasing (relative to expenses)? Is your profit amount growing? And, how will you use that profit to grow further (such as by reinvesting back into your business… or even by investing in your relationships!)
Profit is the reward that a business owner has for running a successful business. Higher profit is good for businesses… for the owners, for the employees, and even for the customers.
That's why, at CEO Warrior, we give our Warriors the tools and strategies and resources and skills they need to generate more profit.
Recently, the Warrior Circle mastermind was given a month-long profit challenge to implement the strategies we share: Participating Warriors were given daily instruction and inspiration inside the exclusive online Warrior Den, and then Warriors were tasked with small daily challenges that they had to complete.
There are a lot of factors that go into profit and we covered many of them in the month-long challenge—from higher sales to better team utilization, Warriors discovered the many secrets and strategies that CEO Warrior has developed to help business owners increase profit.
Many Warriors participated and they all saw improvements but there can only be one winner and we were proud to award Lou Hobaica, owner of Hobaica Service with the coveted Warrior Grenade award for his active participation and proven progress during the Warrior profit challenge.
The Warrior Grenade award is awarded each month to the winner of these month-long business-building challenges and competition is fierce among Warriors to participate for the much-sought-after award.
Lou Hobaica proved himself to be effective at implementing the best strategies to help his business increase profit, to better serve his customers.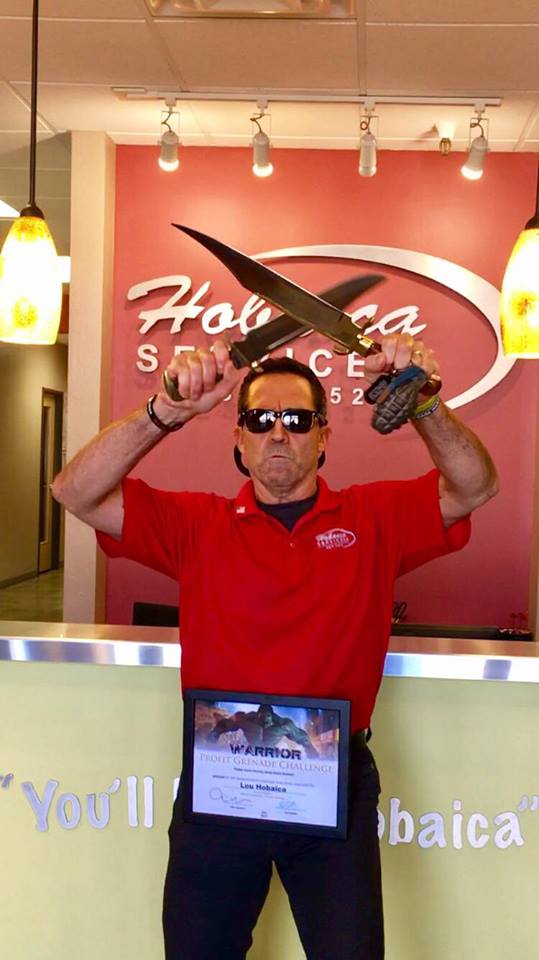 The CEO Warrior team thanks all Warriors for proving yet again just how powerful they can become when they get laser focused on growing one skill-set, and the CEO Warrior team also congratulates Lou Hobaica for his tireless efforts to implement the strategies taught that month.
Want to learn to make more profit in your business? Here are 3 Warrior steps to get you moving forward…
Focus on sales to increase your revenue coming in. While that won't necessarily create more profit, it's a great first step (and the other stuff—like efficiency and expense reduction can be followed-up with after.

Get a handle on your numbers, and especially knowing what your breakeven is on each job.
Make sure you get a copy of Mike's book The Secrets Of Business Mastery, and read the chapter on mastering your financials.