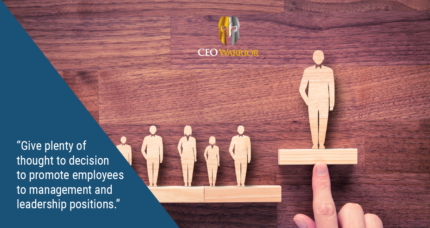 Give plenty of thought to decision to promote employees to management and leadership positions.
In your contracting business, who leads your employees? Do you have someone who directs your team? Do you have managers who make sure everyone does the work required?
If you have any kind of manager, foreman, team leader, or supervisor in charge of other employees, then you might be making two critical mistakes. Unfortunately, these can be very costly mistakes that could ultimately hurt your business.
Who Gets Promoted To That Position?
Before we get to the actual mistakes, the first thing we need to address is: who gets promoted to that management position?
Continue reading the full article HERE.
Don't YOU want to boost your expert status and play against the big companies?
Learn how at the Service Business Edge: The Secret Blueprint To Growing Your Business.