Have you ever seen a dogsled being pulled by huskies?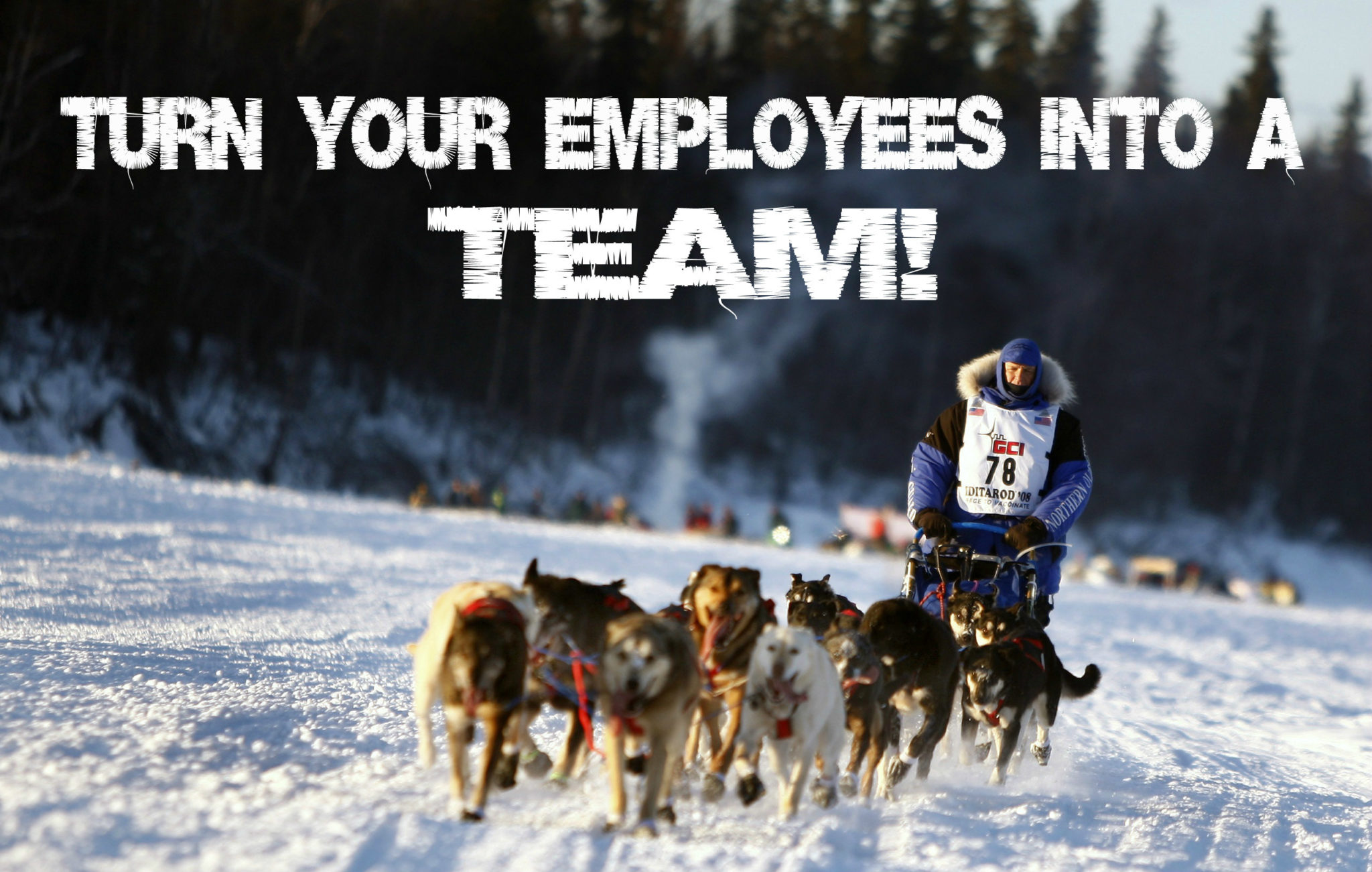 It's an incredible sight to see, especially when you know that these dogs would normally be running anywhere they want to go but are expertly handled by a "musher" who keeps them all going in the same direction.
Your employees are similar: they will do what they think they should do (which might not always be what you want them to do). And when you have several employees doing this, you end up with total chaos. Fortunately, with just a few small changes, you can turn your team around and get them moving in the same direction.
Hire the best.
This is the first step. Make sure that you are only ever bringing superstars onto your team. You want leaders who are motivated and positive. Those ones are hardworking, smart, and will represent your business well. Yes, these employees might cost you slightly more than the average employee but they'll do more, they'll stick around in your business longer (if you build them up) and your business will grow faster from them.
Share your vision.
This is huge! Share your company's vision with your employees and show them how they fit into that vision and how they benefit as that vision comes true. Help them see that their job isn't just about showing up from 9-5 and following instructions, it's really part of a bigger, more inspiring picture.
Trust your team.
This is also huge! If you are always watching over their shoulder and correcting them, or micromanaging them, you don't trust them. Make sure you hire good employees, train them well, and then put them to work. Mistakes happen and can be fixed. Instead of trying to avoid anything from going wrong, set expectations and trust your team to do their best.
Build a framework for their day.
Your employees should know exactly what they need to do in their day. They shouldn't always come to you for work. They should be able to find their next assignment, do it, and move on to the next one. Your job is to watch the numbers and get periodic reports to make sure they're doing what they're supposed to be doing but make sure your employees are empowered to move forward in their day without you. (Hint: Give them extra projects that they can do if they complete their day's activities before it's time to clock-out for the day).
Encourage communication.
Meet with your team regularly (such as: every morning) to set the tone for the day, communicate key information, and get them pumped up. Then release your team to do their work. Encourage communication between team members so they are problem solving.
Give timely, ongoing feedback.
Make sure you connect with each team member regularly (and individually) to provide ongoing feedback. Be specific, use scorecards, and invite them to share their thoughts.
As a leader, you want employees who are all working together toward a common goal. That is what a true team does. These 6 strategies will help you turn your employees into a team. You can read more leadership strategies in my book Secrets Of Leadership Mastery.