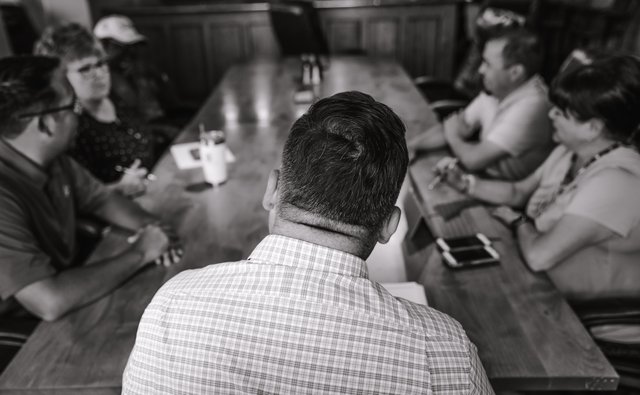 To recruit the right people, your company has to look like a place you want to work for.
That statement is a good summary of Mike Agugliaro's best advice on recruitment. At CEO Warrior and previously in his home services business, Mike has recruited and hired hundreds of service technicians, call center representatives, and managers. To improve recruitment in your business, you need to stop settling. We've all done it—we end up hiring someone who is less than what we wanted, but the best of who we could find at the time. Here's the big idea of this article: Stop settling for people who aren't right for your company and start making your company a place you'd want to work for.
Get the right people
You can keep telling yourself it's hard to find good people, but, honestly, there are many good plumbers, electricians and HVAC technicians that would definitely be interested in working for the right company. If your recruitment system keeps resulting in you hiring the least lousy of five bad applicants, you need a new system—let CEO Warrior help you with that. If you want to make your business a place where you would want to work, the first step is getting the right people on the bus that will help you take it in that new direction. No more settling for the least bad candidate.
Be confident
Maybe you're thinking you can't afford to hire the best people. Do you doubt that they would want to work for your 'small' company? Look, if you're committed to building a better business, you have a lot to offer new employees. Even A-players would be interested in coming to your company if they knew that you would give them the opportunity to develop a team of plumbers (or electricians or whatever) who deliver the best service in your city. Other skilled technicians would work for you if you gave them the kind of evening and weekend hours no one else will give them. Make a list of the advantages you can offer to the right people.
Get the culture right
Your work culture is either created by design or by default. The only way to build the company you've always wanted is to build a culture that will make that possible. Before joining CEO Warrior, an Ohio service business owner struggled with recruitment, "We couldn't find any good help." Now, as a Warrior, that same business owner has built a culture in his company that attracts the best technicians. "We're constantly improving, growing, recruiting faster than ever." He says his biggest win since becoming a Warrior is "creating a team that wants to be the best and serve our clients to the highest level!"
Summary
At CEO Warrior, we have worked with many business owners who have proven the principle: To recruit the right people, your company has to look like a place you want to work for. There's nothing like having a team of employees committed to making your company #1 and we want you to have that experience too.
Not sure how or where to start? Learn from the best by attending SERVICE BUSINESS GROWTH INTENSIVE – you won't regret it.