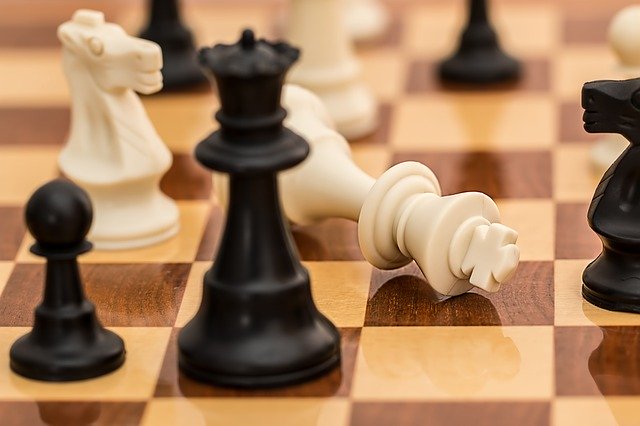 "Outwit. Outplay. Outlast."

That's how contestants are advised to deal with their competitors on the reality TV show Survivor.
When it comes to dealing with competitors in the home services industry, the winning strategy is to "Out-serve" your competitors.
Out-serve your competitors
When the competition is fierce like it can be in the home services industry, the conventional business advice you'll get is that you need to outsell your competitors. While I understand how important it is to sell—to get new customers hiring you and to close deals with them, I strongly believe that the winning strategy is serving, not selling.
I'm willing to bet that you didn't get into the service industry because you loved sales. You were probably good at one of the service trades like plumbing, electrical or HVAC, and then later started up your own business. And now you feel the constant pressure to sell more to keep the business going.
When you're selling, the focus is on the transaction, on getting the customer to pay money for this service call. But when you're serving, the focus shifts from the financial transaction to where I think it should be—on you helping the customer, truly serving their best interest. Serve the customer well and this will be the beginning of an ongoing relationship rather than just a one-time financial transaction. Instead of trying to outsell the competition, out-serve them.
WOW your customers
Now, let me be clear: You will not out-serve your competitors if your goal is good customer satisfaction. Everyone aims for that. So if you achieve that, you might tie with a competitor, but you won't be out-serving them. To be the Home Services Survivor, you're going to have to step up your game and WOW your customers—shock them by delivering amazing service that leaves them in awe!
For example, in my service business, when my technicians would call to tell the customer they were on their way, they would offer to pick up a coffee for the customer. They would review the reason for the service call and ask what else they needed to know. Upon arrival, my technician would greet the customer and ask if their truck was parked in a suitable location. And that was just the start—what we learned is that it's all these little things that add up to WOW your customers and out-serve your competitors.
To be sure that you're out-serving them, mystery shop the competition. Schedule a furnace tune-up or some other practical service call and watch carefully. What's their process? How good is the service? Do they have any competitive advantages? You're not looking to steal their ideas. Your goal is to make sure that you're doing better service calls and that you're doing enough to truly WOW your customers.
Conclusion
You're not on the reality TV show Survivor, but you do have real competitors and we want you to Outwit, Outplay, Outlast them… Instead of outselling your competitors, the winning strategy is to out-serve them—WOW your customers and they will be loyal to you and have no reason to turn to a competitor. Out-serve and you will be the Home Services Survivor.
Not sure how or where to start? Learn from the best by attending SERVICE BUSINESS GROWTH INTENSIVE – you won't regret it.