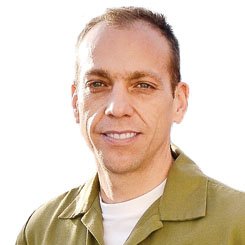 J&S Services is a plumbing, heating, and cooling company that services the York region of Ontario Canada (near Toronto). The company is a family owned business that has been operating for 30 years.
Joe Rizzi is the President of J&S Services and he's a member of Mike Agugliaro's CEO Warrior Circle.
Under Joe's leadership, and with the transformation and guidance by Mike, J&S Services has seen some tremendous growth.
Here are some of the strategies that Joe has been implementing:
Joe expanded his HVAC techs' skillset to include plumbing services. "One of my HVAC techs has successfully made the transition to provide Plumbing Service to our customers. [That tech] generated $50,000 in sales in January, with $6,000 of that coming from Plumbing Service." With the addition of a new truck to J&S Services' fleet, he's bringing on another HVAC tech with plumbing experience. "I'll have him generating revenue once the new truck is suited up and ready to go," reports Rizzi.
Joe is working ON his business instead of IN his business: "I did not pick up a tool for the whole of January," says Rizzi. "Instead I focused on growth and marketing."
Joe is getting very strategic in his marketing: Joe sent a letter to his region warning everyone that the local government would be injecting chlorine into the water system, then he followed up that letter with another letter and a coupon for a Kinetico de-chlorinator unit and an R.O. system. He's following up that letter with a scripted telephone call.
Joe is improving his team with better training and systems: "My new service manager is exceeding my expectations," reports Rizzi. "I had him sit with Mike's service manager at Gold Medal Service for a day, and that made all the difference." As well, better marketing and serving/selling skills have improved J&S Services' conversion rate: "Our conversion rate in Plumbing Service went up by 6% and our conversion rate for HVAC went up by 5%."
That's just scratching the surface of the exciting transformation that Joe Rizzi is seeing at J&S Services. And the results and recognition are pouring in. Joe lists a handful of results he's seen since being part of the CEO Warrior Circle:
"We had our best January (in terms of revenue) in 17 years," reports Rizzi.
"We are ranked 8th in Canada for Kinetico water treatment sales – we have never made the top 20 until now!"
"We won the Readers' Choice award (this is our local newspaper that recognizes providers as chosen by the readers)."
Joe Rizzi of J&S Services has seen a massive shift in his business. Employees and customers are noticing the difference and there's even more exciting developments still to come. "I'm super excited for the future," says Joe Rizzi. "Thanks again Mike Agugliaro!!!"