Originally published on succeedasyourownboss.com
By Mike Agugliaro
April 19, 2016
There's so much to learn in the entrepreneurial world, sometimes a little too much! Different modes of information keep spraying all kinds of statistics and breakthrough marketing updates; this surge of information is way too confusing! Who do I listen to and what do I follow? If you feel that way too, then look no further.
Stay here; grab a cup of coffee, juice or green tea. Let's talk about the things you must have before you start your own business. I know you've probably read enough books and watched enough YouTube videos talking about what you should be doing. But I'm going to make this as simple as possible so there's less confusion and more absorption of information.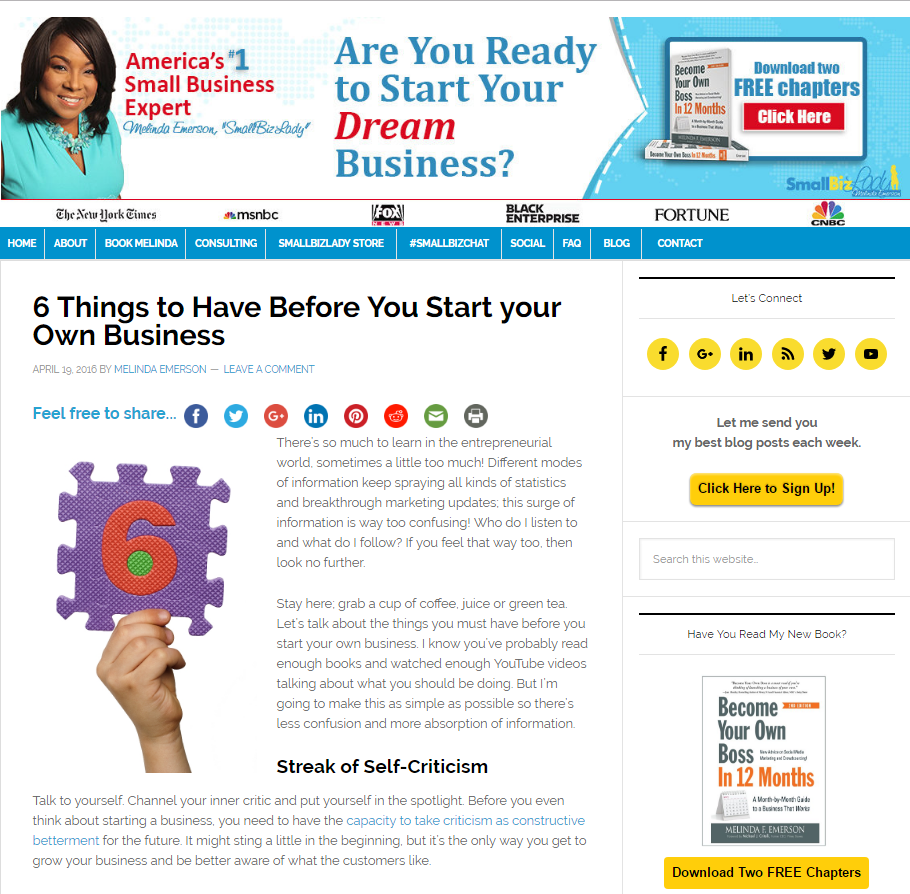 If you want to learn the six things you need before starting your own business, be sure to read the full article over at succeedasyourownboss.com.