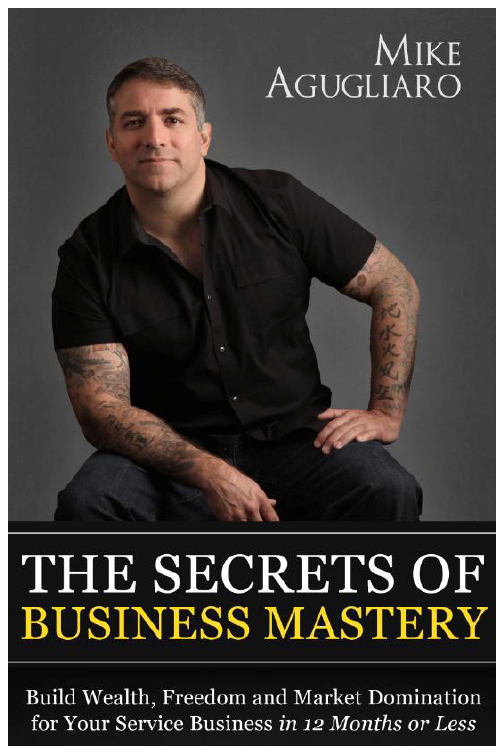 Mike Agugliaro, founder of CEO Warrior and co-owner of $23 million dollar residential home service business, Gold Medal Service, has now made his first book, "Secrets of Business Mastery: Build Wealth, Freedom and Market Domination for Your Service Business in 12 Months or Less" available on Kindle. The book was first launched in January 2015 and is available on Amazon.
"The Secrets of Business Mastery" features a collection of business best practices, tips and tricks for service business owners based on Agugliaro's experience building a multi-million-dollar home-services company with 150+ employees from the ground up. Today, the company is the number one home service provider in Central New Jersey.
"'The Secrets of Business Mastery is a guide for business owners who are looking for practical, tried and true steps to successfully grow their businesses," said Agugliaro. "I am pleased to make my book available on Kindle where it can reach an ever-growing audience."
In addition to growing Gold Medal Service, Agugliaro is the founder of CEO Warrior, a business mentoring consulting company. Through CEO Warrior, Agugliaro put his two decades in the home-services industry to work, offering actionable processes and successful business models for service business owners throughout the world.