Interview On Leader In The Trenches
Host: Gene Hammett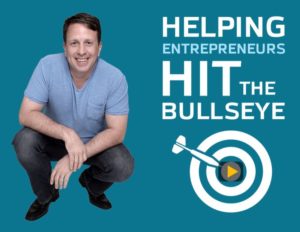 This Podcast Will Cover:
How Mike went from $1 to $23 million in revenue in 10 months
The 3 things that shifted his business
Getting people to trust you
How to create WEALTH not money
How Mike gets people to attend $3,000 events
Why you should outsource to a VA
Practical and Actionable:
Write down all your limiting beliefs. identify the skill sets you still need and acquire those skills. Find a mentor or coach who can short track it for you. take massive action every single day. Be totally hungry and and treat your target like oxygen.
Resources and Links
Connect with Mike on Facebook. And Connect with me too on LinkedIn or Twitter @genehammett.
Do you have questions about today's episode!?
Did you know that you can apply to chat with me by phone? This is a limited time offer to help anyone that is serious about refining their business as well as developing a clear & compelling strategy that will drive them forward. Complete the questions and our team will follow up with you to schedule time for your "Business Breakthrough Session". These are limited to 30 minutes, completely free and oh, so valuable.  Apply Now!
iTunes Link:
https://itunes/LeadersintheTrenches