CEO Warrior Founder Mike Agugliaro Hosts Fast Track CEO Workshop, May 17-20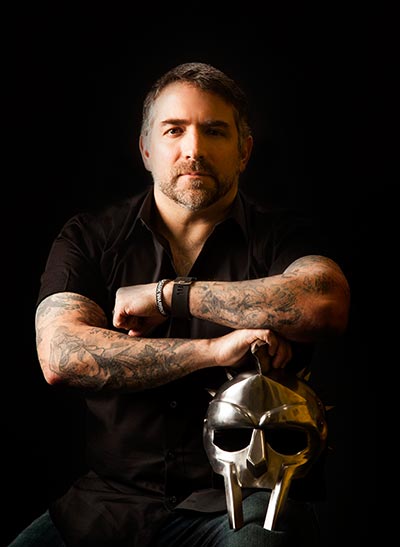 EAST BRUNSWICK, N.J., April 27, 2016 /PRNewswire/ — Mike Agugliaro, co-owner of Gold Medal Service, a $28 million home service business, and founder of CEO Warrior, a business mentoring and coaching service for home service business owners, will host an intensive, four-day Warrior Fast Track Academy workshop in East Brunswick, New Jersey May 17-20, 2016.
This workshop, to be held at the Gold Medal Services training facility on Cotters Lane, features Agugliaro's blueprint to success, where he will dive into common roadblocks that stand in the way of true business bliss. In addition, attendees receive a complete turnkey system with templates, worksheets, procedures and step-by-step strategies to take their business to the next level. Agugliaro also provides a "swipe and deploy system" that includes all of Gold Medal Service's battlefield-tested marketing materials that owners can personalize and start using immediately in their market.
"I took a struggling two-person service business with a broken down truck and turned it into a $28 million dollar a year business with over 180 employees and 140 trucks on the road," said Agugliaro. "The path to success wasn't easy or quick — it was the result of 10 years of trial and error with different business blueprints and methods. During the past decade we've served more than 125,000 customers and made over $180 million dollars. Warrior Fast Track Academy is the culmination of all my learnings and is the most surefire way for service business owners to forge their own path to success."
The Warrior Fast Track Academy will be a four-day, fast-paced, hands-on workshop giving participants the knowledge and tools they need to change their mindset, grow their brand presence, attract new business, secure repeat customers, uncover hidden profit centers, and find and keep the best talent. Agugliaro will demystify typical service business barriers that can stand in the way of success and show business owners how to rise above the competition without spending huge sums on marketing.
"For home service business owners who are skeptical and unsure if I can back up what I claim, I offer my 'million dollar guarantee,'" said Agugliaro. "If you attend the first day of the Warrior Fast Track Academy and don't think it's for you, I'll refund your money. Period."
Agugliaro is not only a coach, mentor and business transformer, he's a highly sought-after and dynamic speaker, and is the author of three books, including The Secrets of Business Mastery. In addition, Agugliaro is the creator of Home Service MAX magazine, and he's constantly sharing his ideas and strategies on his blog, social media and on his Warrior podcast channel.
To find out more about CEO Warrior events and Mike Agugliaro's other business mastery offerings, visit ceowarrior.com.