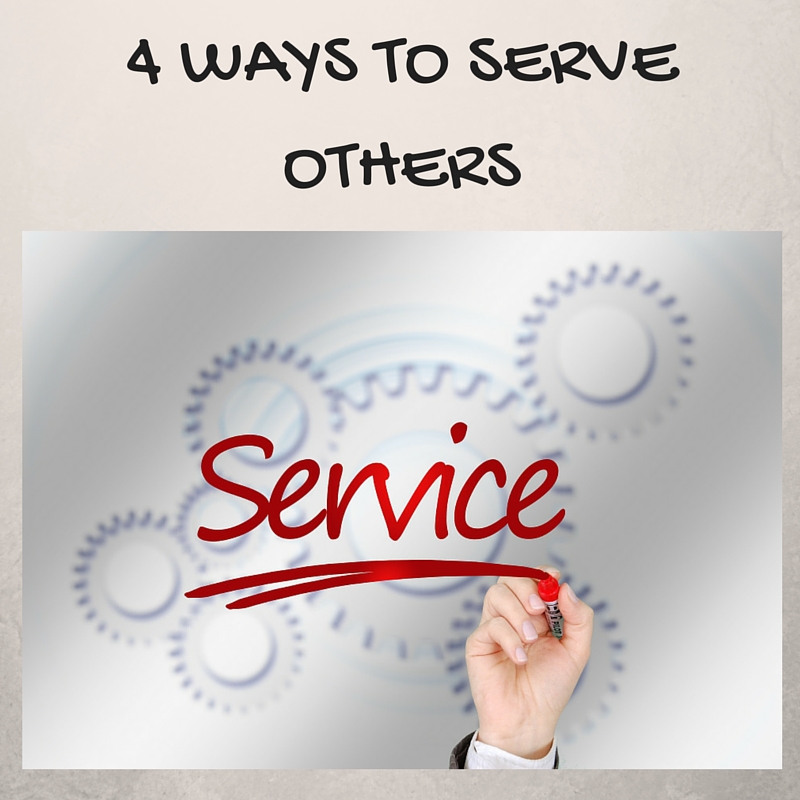 If you've followed me for any length of time – whether you've read my books or been to an event – you'll know that I'm all about serving my customers. I constantly urge business owners to build their business around service. And the result? I firmly believe that Zig Ziglar was right: "You can have everything in life you want, if you will just help enough other people get what they want."
If you want to build a successful business, start with service. In this blog post you'll read about 4 ways that you can serve other people – whether that's your customers, your team, your industry… even your family and friends. Serve others always!
4 Ways To Serve Others
1. Listen (And Listen More!)
All too often we're tempted to listen briefly and then give a response. But the better choice to serve others is simply to listen… and keep listening. Often, if someone has a problem, all you need to do is listen to them. Many people just want to be heard, even if their problem isn't solved. (Of course I do recommend you try and solve their problem if you can, but whether you can solve their problem or not, just listen to them!)
Listening costs you nothing and gains you so much: In a business setting, listening gives you credibility and helps you tap into true buying motivations if your customers are debating about making a purchase. Listening helps you come across as supportive and caring.
2. Empathize
Empathy is when you share the feeling that the other person has. If they're happy, you empathize with them by being happy with them; if they're sad, you empathize with them by being sad with them. You're not necessarily mirroring their feelings, but acknowledging and understanding the cause of their feelings and adopting a demeanor that respects what they're feeling.
Along with listening, empathy is a powerful strategy to serve others because it connects with people on an emotional level. In a business situation, such as when your experts are a customer's house and the customer is expressing frustration over the way their furnace doesn't work, empathy will help build a bridge between the expert and the customer.
3. Solve
When possible and appropriate, solve the problem. This is such a powerful way to serve people. And it's not just about selling a product or service but about understanding what is really behind the thoughts and emotions of your customer and truly helping them.
Solving problems for customers is, of course, financially rewarding for you (serving others and earning money isn't mutually exclusive).
4. Refer
If you can't help people by solving their problems, you can always refer them to someone who does. Even at my service business, Gold Medal Service, we often say that we're even willing to recommend a good dentist if someone asks us for that information!
To help people in this way, start building relationships with people to whom you can refer others. Make sure you only refer your customers to service providers who share your level of commitment to service and integrity.
Service is SO important. In this blog post, you've read about 4 ways that you can implement immediately to serve others. To learn more about service, and especially how I've built my entire business around serving others, check out my book, The Secrets Of Business Mastery.
Master your business, Master your life. Get a FREE Chapter of The Secrets Of Business Mastery Book!