Home service business owner and coach shares advice to transform your business in his new book.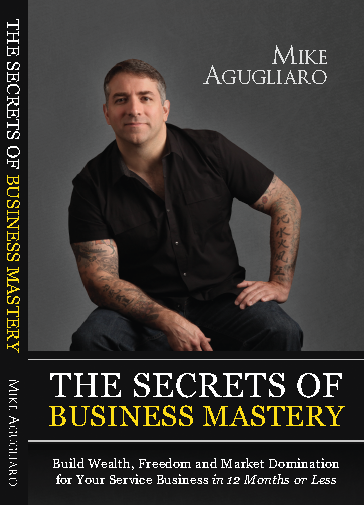 From working 18-hour days in a fledgling, two-man electrical-services operation to growing Gold Medal Service into a $28 million empire, entrepreneur and CEO Warrior founder Mike Agugliaro walks professionals through transforming their businesses in his new book The Secrets of Business Mastery. The book is now available on Amazon.
The Secrets of Business Mastery features a chapter-by-chapter collection of best business practices, tips and tricks for service business owners based on Agugliaro's experience building a multi-million-dollar home-services company with 120+ employees from the ground up.
"There was a time early on in our business when we were really busy, but we also felt like we were running and running and not really getting anywhere," Agugliaro said. "This book is for business owners who want to get off the hamster wheel and take control of their growth and future like I did."
In addition to growing Gold Medal Service, Agugliaro is the founder of CEO Warrior, a business mentoring consulting company. Through CEO Warrior, Agugliaro put his two decades in the home-services industry to work, offering actionable processes and successful business models for companies large and small.
"The Secrets of Business Mastery shares the power of what it means to build a different kind of service-industry business," Agugliaro said. "The step by step approach in this book will help you accelerate your success and reach your goals."