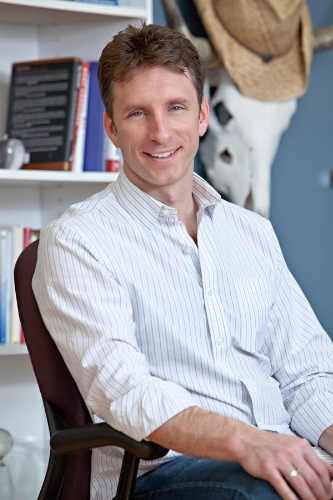 EAST BRUNSWICK, N.J., Jan. 19, 2016 /PRNewswire/ — Mike Agugliaro, founder of CEO Warrior, a business mentoring and coaching service for home service business owners, recently announced that renowned business author and writer Mike Michalowicz will be a featured keynote speaker during a four-day Warrior Fast Track Academy workshop, Feb. 2-5, in East Brunswick, New Jersey.
This four-day intensive workshop for service business CEOs will be held at the Gold Medal Services facility on Cotters Lane, home to the $28 million service business co-founded by Agugliaro and his business partner, Rob Zadotti. The boot camp-like workshop features Agugliaro as the host and will delve into his award-winning blueprint to success, where he will offer a deep dive into common roadblocks that stand in the way of true business success.
"We're honored to have a well-known and acclaimed entrepreneur, business writer and speaker like Mike Michalowicz attending and presenting at our event," said Agugliaro. "His 2014 book, 'Profit First,' was a best seller and is used as a reference for business owners wanting to learn how to run a business efficiently and profitably by using his four-step process. We are lucky to have such a respected businessman offer his insight during our workshop."
Michalowicz was a writer for The Wall Street Journal's small-business section, and wrote the Small Business Shortcuts series. He also contributes to Entrepreneur Magazine and is a columnist for American Express' "Open Forum" series. He has also appeared on NBC, MSNBC, Fox News, ABC News Now, CNBC's On the Money and Pat Croce's Down To Business. He is a speaker and lecturer on the subjects of entrepreneurship, sales, and marketing for international corporations, organizations and colleges. He is the author of several books on running a business and entrepreneurship.
The Warrior Fast Track Academy is a concentrated, in-depth four-day workshop that gives attendees the toolkit they need to grow their brand presence, find and keep the best talent, attract new business, obtain valuable repeat customers, and uncover hidden profit centers that were never accessed. Agugliaro will identify and break down business barriers that can stand in the way of success by showing business owners how to rise above the competition with actual solutions.
"Business owners with struggling businesses have two choices," Agugliaro said. "Either they can keep going the way they are and nothing will change, or they can commit to stepping up their game and make a choice to invest in their own success by attending a CEO Warrior Workshop."
To find out more about CEO Warrior and Mike Agugliaro's other business mastery offerings, visit https://ceowarrior.com.