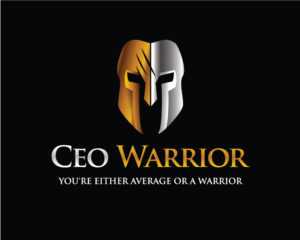 Contractor Magazine honors CEO Warrior founder, author and business mentor.
EAST BRUNSWICK, N.J. Dec. 22, 2016 – Mike Agugliaro, founder of CEO Warrior, has been named Contractor of the Year by Contractor Magazine. Agugliaro is also co-owner of New Jersey-based Gold Medal Service, one of the top home service businesses in the nation.
Each year Contractor Magazine searches out a contractor who is "doing something so well that it's worth emulating," according to the magazine's award criteria.
CEO Warrior is creating a national movement in the home services industry. Agugliaro is helping tradesman grow their businesses and have more free time to be "warriors," at work and at home.
"I'm pleased and humbled to have been chosen Contractor of the Year by such a prestigious publication," said Agugliaro. "Most of all, though, I'm pleased at the impact I'm seeing in the attendees at each of our workshops and events. One by one, these men and women are turning into warriors. It's a great thing to see."
CEO Warrior is a business coaching and mentoring business that uses proven training and marketing methods that have worked for Gold Medal Service to help other business owners across the nation. After discovering that most business failures are due to the CEO, Mike teaches his warriors how to change their mindset.
He has published four books and has been featured nationally including interviews with CNBC, MSNBC, Financial Times, and CEO World Magazine.
"I took a struggling two-person business and turned it into an over $28 million dollar a year business," said Agugliaro. "The path to success for me was not easy or quick. It took 10 years of trial and error with different methods. It is my mission to help service business owners forge their own path to success in both their professional and business lives."
In August 2016, Mike was featured on CNBC's Nightly Business Report discussing his inspiring story and the more than 125 national and international business leaders he has coached over the last three years. The segment can be seen here:  https://nbr.com/2016/08/05/bright-ideas-ceo-warrior.
He has also spoken at trade events such as Comfortech, WWETT, ACCA, Aeroseal, the IEC show and many more, and has also hosted multiple CEO Warrior events. He hosts monthly CEO Warrior podcasts that consistently get more than 2,000 downloads each.
To find out more about CEO Warrior events and Agugliaro's other business mastery offerings, visit ceowarrior.com.
About CEO Warrior
CEO Warrior is a business consulting and mentoring firm, providing tested and proven methods to defeat the roadblocks that prevent small to mid-sized businesses from achieving their ultimate success. Mike Agugliaro, "Business Warrior" and founder of CEO Warrior, has played a key role in building Gold Medal Services' success, as co-owner of the company. In the last 10 years, Mike's business-growing acumen took the company from a business making less than $1 million a year, to making more than $28 million a year. By performing a meticulous business audit, CEO Warrior targets the specific areas each business needs to address, eliminate, enhance or add in order to reach their business goals and attain what every business owner wants in the end: financial independence. For more information about CEO Warrior, visit ceowarrior.com.