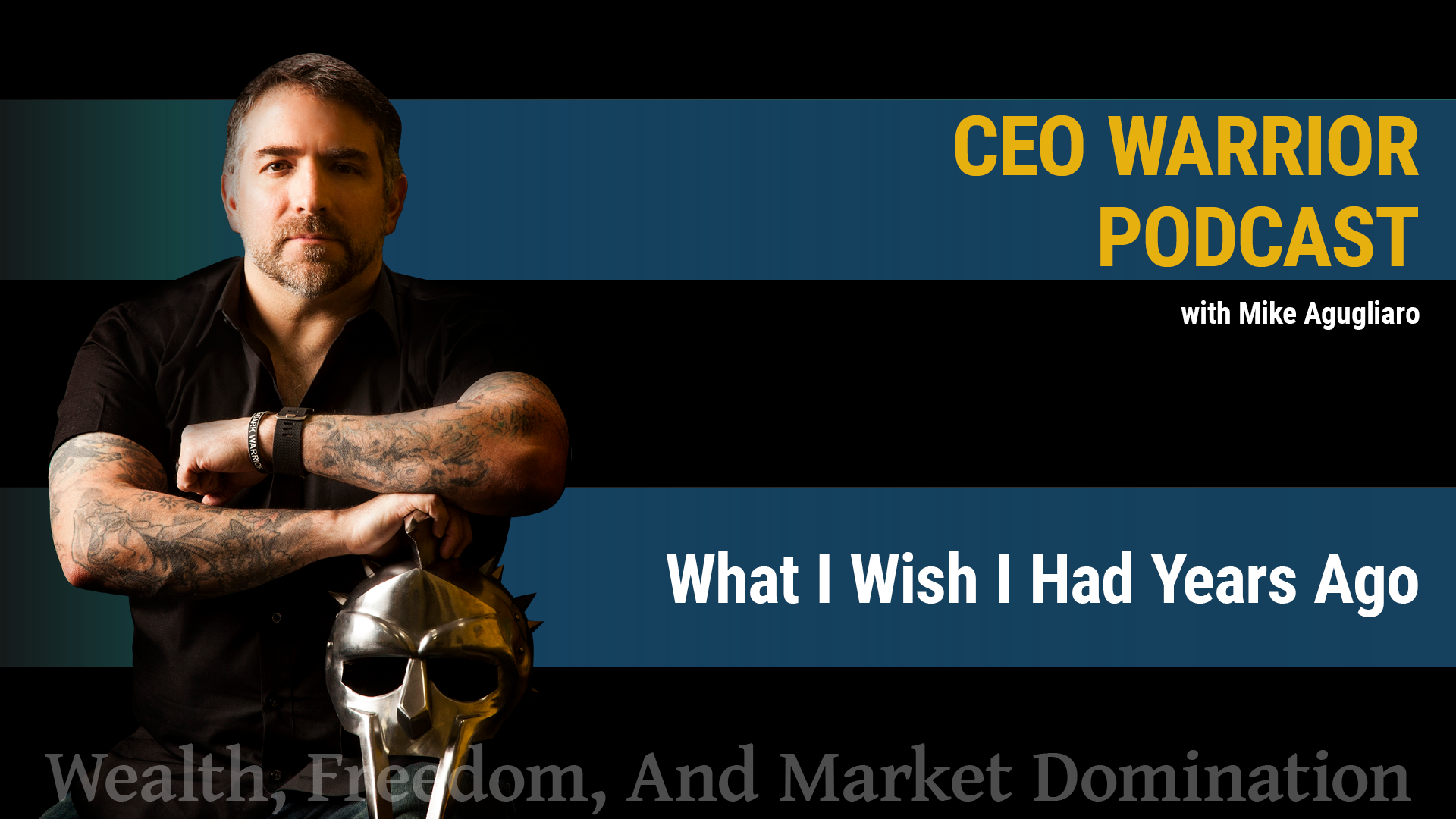 I want to share with you the life skills, resources and wisdom I wish I had access to when I was 20. Skip the learning curve and get a jump start on mastering your life, health, and business with these resources, skills, and books.
Key Lessons Learned:
The Books
Five Love Languages. Loving What Is. The Four Agreements. The Way of the Superior Man. When you read a book, you read it through the lens of where you are at that time in your life. You should always be looking for one big takeaway from each book you read. If a book made an impact for you, read it every three or four years. Each time you will bring something else to the experience and you will take new things away. When you learn something new, don't wait to implement on it. Share the things that are working for you. Chances are people want to know what worked for you. Don't keep it a secret.
Health
Inside Tracker is a service that you can use to measure all the important health metrics and tells you what you should be doing. You have to take your health into your own hands. If you going to spend money on healthcare, you might as well be in control. Viome is a gut microbiome test. They say the gut is where the majority of life-changing diseases come from. There is no diet that is perfect for everyone. Testing your microbiome is how you learn exactly what your uniquely perfect diet is as well as what to avoid. Apple cider and baking soda is a way of correcting your pH quickly in the morning. We have an overabundance of food in modern society. We have gotten away from our natural eating patterns where we would often fast for long periods of time. Morning routines are great but they are not a one size fits all. If exercising in the morning doesn't work for you, don't force it. Look at yourself in the mirror after having a shower, and ask if you are motivated and happy by what you see. Be in the game of moving your body and it will change your world.
Business Tools and Life Skills
Start a manifestation journal and use it every day. Practice gratitude every day. Be consciously aware of three things you are grateful for each day. Don't go to sleep thinking about the problems you have to face tomorrow. Go to bed grateful and when you wake up, smile. Remove as much noise from your life as you can. Leave groups that you don't participate in and engage with the ones you resonate with. When you are working with a coach, stay engaged and master what they recommend. Negativity is the death of progress.
Links To Resources Mentioned
Five Love Languages
Loving What Is
The Four Agreements
The Way of the Superior Man
Inside Tracker
Viome
https://www.servicebusinessedge.com
Thank you for listening! If you enjoyed this podcast, please subscribe and leave a 5-star rating and review in iTunes!