Originally posted on ACHR News
By Mike Agugliaro
March 13, 2017
Every HVACR business exists to serve customers. It doesn't matter whether you're just one person in a van or you own a large company with many trucks in your fleet, every contractor serves customers in some way.
Chances are, you might agree with this and even profess your own business's stated goal of putting customers first and serving them as much as possible.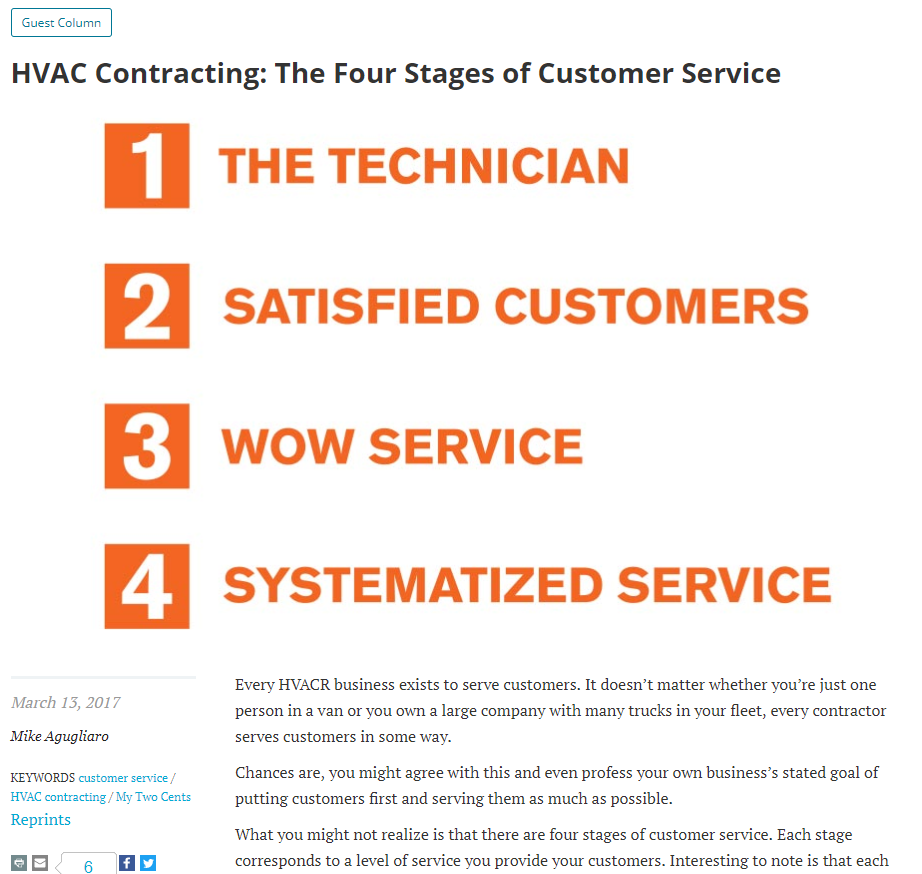 Read the rest of the article over at ACHR News.