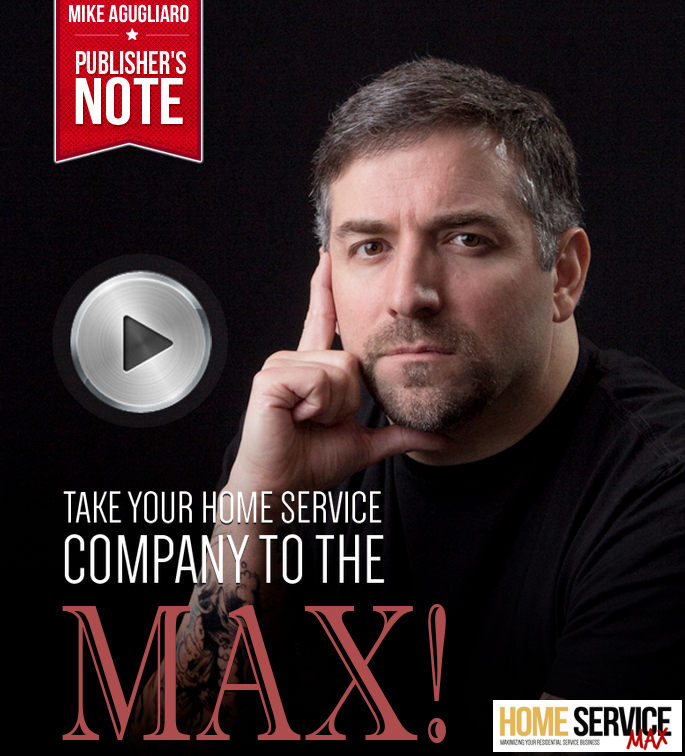 Hi guys, I have just launched a new magazine for home service business owners, Home ServiceMax. Its a free online magazine, available now at https://www.homeservicemaxmag.com and its designed to help service business owners improve their sales, marketing, finance, human resources and customer service!
We all know that running a service company can be brutally competitive and you cant always solely rely on the technical skills of your trade. You need to be a savvy entrepreneur who's well-versed in a wide range of business skills!
All the articles featured in Home ServiceMax are written by professionals who have worked in, or with those in, the residential home service industry for more than 30 years. Whether you're a plumber, electrician, carpenter, roofer, builder, painter or specialist in any other service industry trade, to survive you must also stand out as a business leader. We designed this magazine to help you achieve that goal.
Here is a sneak peek at a couple of topics we cover in this brand new, FREE, magazine.
Goals you shouldn't be pursuing
How to avoid hiring toxic employees
Maintaining a positive online reputation
Why you need more than advertising
How to differentiate yourself from the competition
Handling challenging customers
Tips for creating customer loyalty
Also check out my new book 'Secrets of Business Mastery' here https://secretsofbusinessmastery.com/book/