Originally posted on IE3 Media
By Mike Agugliaro
March 8, 2016
You walk around the corner of your building and you see a pack of employees laughing and joking. One of them spots you and the group breaks up and they busily scurry to do their work. You probably want your employees enjoying their time at work but you also want them to do their work while they're conversing.
The Myth and Reality Of Motivation
Have you ever wished your team was more motivated? Have you ever wondered whether you could motivate them so they would give 100 percent of their effort while they're at work? Have you ever read books on employee motivation? Well, stop trying to motivate your team. It's impossible.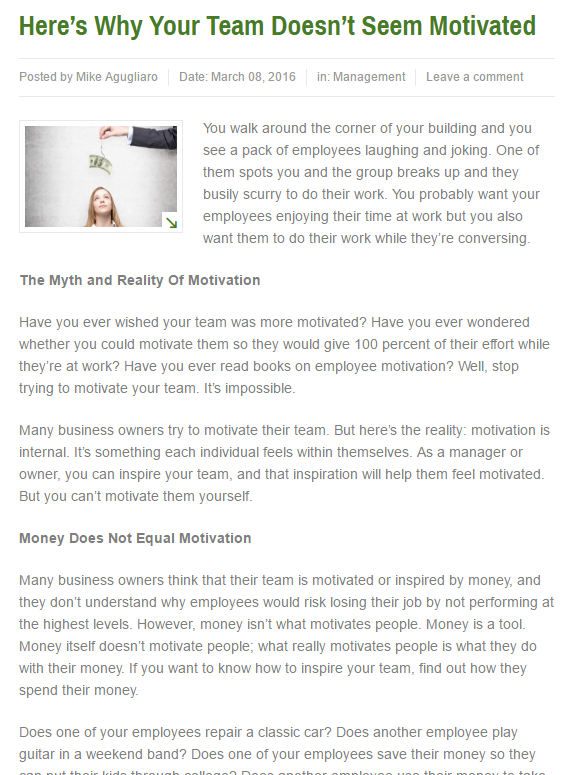 If you find your team is lacking the motivation that you hoped they would have, be sure to read the full article and learn about how to overcome this obstacle on the path to success.
Read the rest of the article over at IE3 Media.