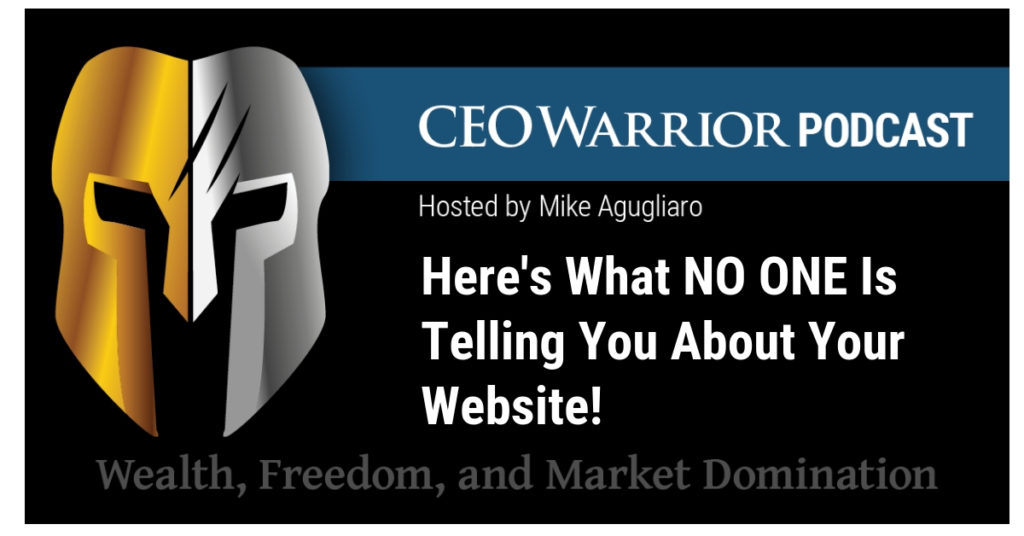 Find out how to use a strategy called "heat-mapping" to squeeze more leads from your website traffic (no one is doing this but you'll hear from someone who has perfected it!) Hear the top tips and tricks to convert more of your site traffic into paying customers – you'll be able to IMMEDIATELY implement these to get more customers right away. PLUS… the latest strategies, tactics and cutting-edge info about mobile-friendly sites, site speed and more. Master the low-hanging fruit that is easy to fix but is costing you business.
Key Lessons Learned:
Website Strategy
People think websites are one and done jobs, but they are an ongoing optimization process.
Websites are an investment, it drives a lot of your business today. It's your digital storefront and it's often someone's first impression of your business.
A website is one of the best marketing tools for your business that you can have.
Pick the top one to three objectives you want your website strategy to serve and then look through your home page and eliminate 50% of the content on there that doesn't accomplish those objectives.
If you give someone too many options, they often end up making no decision at all.
The first question you have to answer is "who is your customer?", without knowing that you can't design a proper website strategy. The next question is "what is the outcome you desire?"
The outcome may not be the same as the first action the user takes. The first action step may be to consume content or download a lead magnet.
Split testing is crucial to understand what is actually working with your website strategy. There is never one perfect solution for everyone so you have to test your assumptions.
Heat mapping your website's pages is a great way to get insights into what your website users are looking at. Don't make your visitors work for what they want to use your website for.
Analytics are vital, you need to understand what is working and what doesn't. Outsource this to the pros.
A poor website isn't just the loss of the price of the site, it could also be losing you hundreds of thousands of dollars in potential revenue.
Make your phone number big and visible, and make sure your visitors know that you're open and ready for business.
Every click you make a user go through to get something in return will lower your conversion rate, make the process and quick and easy as you can.
There is a difference between the brand and the voice of the brand, make sure your voice is trustworthy and likable.
Stack the examples of your credibility.
Social media links on your website may actually just be a distraction and a lot of the time, they won't convert.
Links To Resources Mentioned
Thank you for listening! If you enjoyed this podcast, please subscribe and leave a 5-star rating and review in iTunes!
Here are a few different ways to catch the episode:
– Listen on iTunes (Apple)
– Listen on Stitcher (Andriod)