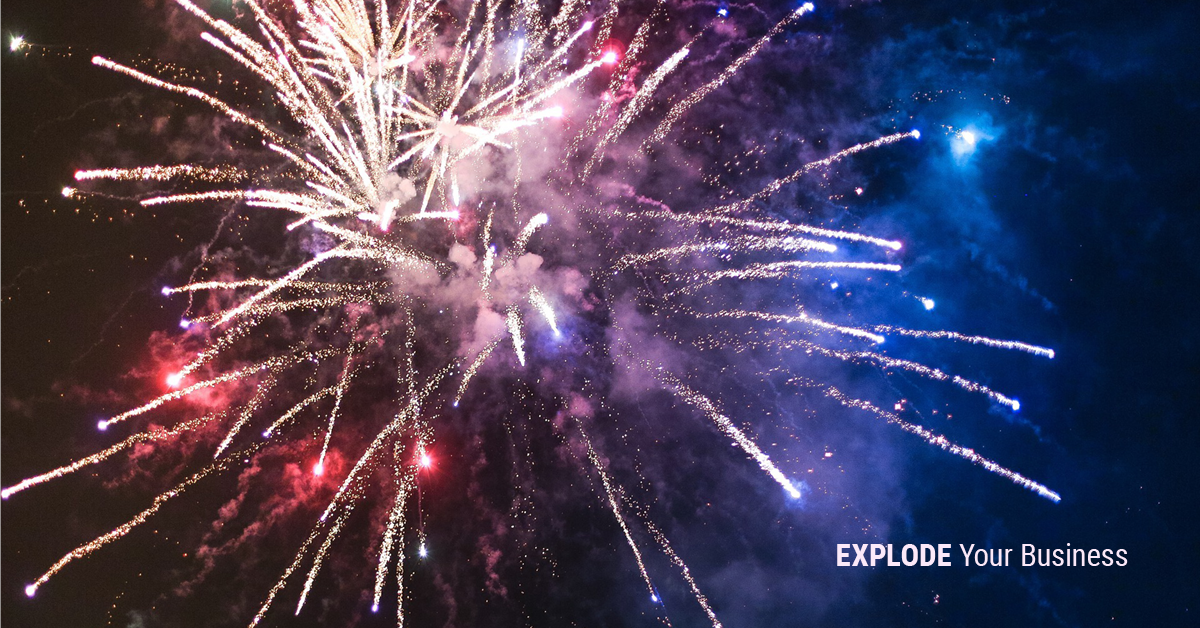 If you had a tree in your backyard that you planted but it never grew bigger than the day you planted it, would you think something was wrong?
Of course you would. Because we all know the saying, "if you're not growing, you're dying." We know that living things grow when they are healthy and when they're not healthy they don't grow.
The same is true for businesses. In fact, you can draw a lot of parallels between the idea of healthy, living things that grow, and healthy businesses that grow.
When a business is healthy, it grows; when a business isn't healthy, it's dying.
So now it's time for a very honest question…
Is Your Business Growing?
Maybe it is. Or maybe it's not growing as fast as you want. Or maybe it's not growing at all.
Many service business owners own stagnant businesses. Yes, they WANT the business to grow; yes they WANT to have more wealth and freedom and market domination, yes they TRY to make good decisions and keep up with the demands, but many businesses are stagnant.
… Perhaps things are too busy for the business owner to effectively move the needle.
… Perhaps the business owner is so busy putting out fires that they don't have time to sit down work on growth (and by the end of the day they're just too worn out from working IN the business to work ON the business).
… Perhaps the business owner tries things to get the business to grow but they just haven't panned out the way the owner hoped.
… Perhaps your business grew for a long time but you've hit a plateau and growth has stalled.
… And you know what? Perhaps your business IS growing but not as fast or strong as you want.
It looks different for every business (some businesses go in a very fast downward spiral while others just stagnate even though they look strong to the outside world).
But the end result is the same: the business owner is tired, their families are frustrated, and the secrets to big growth remain elusive.
There are many reasons why this happens.
But if you could grow faster and stronger, would you want to do that?
How To Get A Faster And Stronger Business
Some business owners are burnt out and have just given up.
But if you haven't given up yet… if there is still a shred of hope and optimism left in you and you believe you can grow your business… then here is how to grow:
Chances are, you've been trying things (when you have time), or you've been reading strategies and struggling to find the time and energy to implement.
If that hasn't worked for you, there's another approach.
It's the EXPLOSIVE approach.
An explosion is an extremely rapid transformation from one state to another. For example, powder combines with a spark to create a massive explosion of fire and noise… which is what you'll see when you watch fireworks explode.

This explosive approach has a ton of energy and power behind it: it creates momentum (which is why a car and a bullet each use a controlled explosion to propel forward).

An explosion changes the world around it, which is why explosions are used in mining to clear large portions of the earth.
If you've been trying to slowly tweak and modify your business when you can find the time, it simply doesn't have the same effect as if you collapsed the timeline and EXPLODED in a huge transformation with plenty of power and energy.
That's what Service Business Live is.
Service Business Live is a 3-day hands-on workshop where you will learn to EXPLODE your business with all the strategies you need for rapid transformation to the next level.
Not only that, but we help you control that explosive transformation by helping you create a customized implementation plan so you can go step-by-step to implement what you've learned in the 90 days after Service Business Live.
You'll find out how your leadership style impacts your team (even if you think you're great at leading your team already, you'll get some strategies to become a better leader).

You'll get several tools and strategies that will help you with meetings, productivity, decision-making, and delegation. Why? These are all designed to help you get more time back to you can work ON your business instead of being bogged down INSIDE your business.

You'll get the CEO Warrior Multi-Million Dollar Swipe-And-Deploy files, which are full of proven marketing templates that were used to grow a $32 million dollar service business so you can use them in your company and save a fortune in trial and error.

You'll hear specific growth strategies to help you get to the next level, including the steps that companies follow as they grow and why they hit plateaus at certain points and how to break through to the next level.

You'll meet experts who bring fresh insight and a totally different perspective to the service industry, all through the CEO Warrior way of doing things.

You'll hear Mike and Rob's story about their business struggle and how they turned their company around and grew it to $30+ million a year before selling it… and they'll share the insights they gained along the way—including the mistakes and successes.

You'll hear about financials, pricing, profit, and how to master your numbers so you are in total control and able to price jobs correctly and put more money in your pocket.

You'll learn how to finally unlock recruiting so you can begin hiring the people you need and build a strong culture that keeps the best employees in your company.

You'll get a 180+ page workbook of growth strategies that you can take back to your company to execute on.

You'll get ALL the blueprints, systems, strategies, and swipe files that are being used in service businesses all over the US and around the world.

And of course, you'll get your very own customized Implementation Road Map that will help you implement everything you've learned into your business.
It's explosive. There is a lot of material but it's proven, practical (no theory), and all focused on implementation so you can finally put into action what you need.
Look, if you've been running your business without a lot of help, or, if you've been trying different things to revive or grow your business and haven't been seeing a lot of results, this is the way to change things around and grow.
People who attend Service Business Live go on to add 6 or even 7 figures to their sales, they add more team members and trucks to their company, they do it without the frustration and stress that they once faced daily, AND they get more free time to spend with their family while enjoying more money in their pocket.
… Chances are, those are things you want, right? And if those things have eluded you so far with a piecemeal approach then maybe it's time to explode your business for a rapid transformation with proven strategies.
Where Does The Explosive Transformation Start?
All explosions start with a spark… a catalyst. And that catalyst is the action you take today.
If you want to keep trying to turn around a stagnant business with the way you've been struggling to do so far, then no action is needed.
However, if you want to take a different approach and create a massive explosion of transformation to create the momentum and energy you need to turn your business around, then the action is simple: Go to ServiceBusinessLive.com and register for one of the limited number of seats available for the next event.
1 Warrior Step To Start…
It's simple: Just go to ServiceBusinessLive.com right now to register for your ticket.