Originally published in ACHR News
By Mike Agugliaro
March 7, 2016
Burn your money.
That's what most service businesses should do with their marketing dollars, since they're getting about the same result from their marketing as they would if they set their marketing dollars on fire.
For many service businesses, marketing is broken. Service business owners should be in the business of marketing, but they often barely give their marketing enough thought. They should be strategic about their marketing, but, instead, they spend more time putting out staffing fires or dealing with less important issues.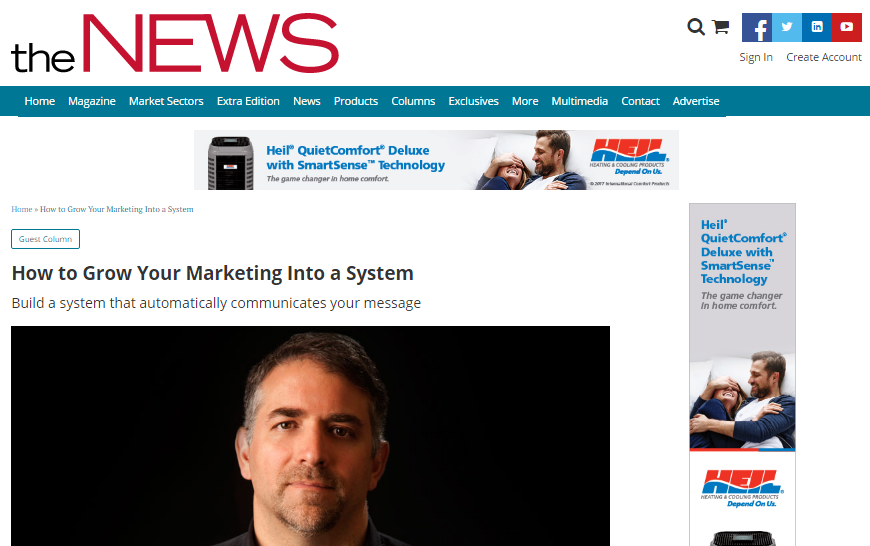 If you find your marketing isn't bringing in the leads and sales you want, be sure to read the full article and learn about building a marketing system that works for you.
Read the rest of the article over at ACHR News.