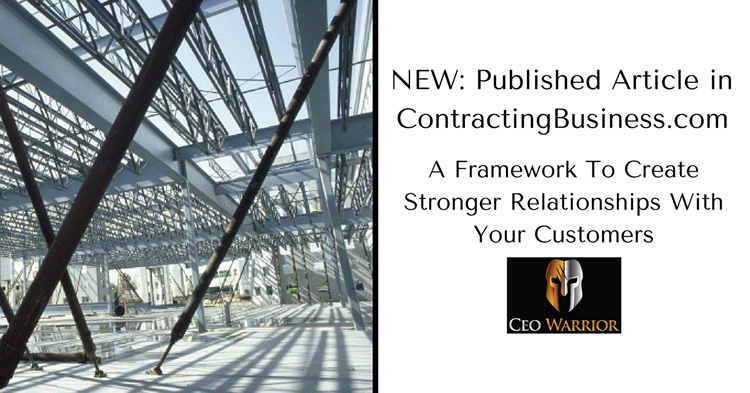 Originally published in Contracting Business
By Mike Agugliaro
June 6, 2017
What's the biggest secret to generating more revenue and more profit for your HVACR distribution company? Sure you can spend more on marketing, sure you can speed things up with better technology and operations, but I believe the best way to grow your business is through better service. Build extremely strong relationships with your customers and serve them at the highest level so they come back and buy from you, again and again.
The problem is, many companies think they're giving good service when they're really not. There's a very common mistake businesses make about service — they assume that by treating the customer professionally and having an accurate order, and maybe even remembering the customer's name, that they are giving good service. And if your HVACR distribution company does that, perhaps you're still frustrated when your customers go somewhere else.
Continue reading the full article HERE.
Don't YOU want to boost your expert status and play against the big companies?
Learn how at the Warrior Fast Track Academy.