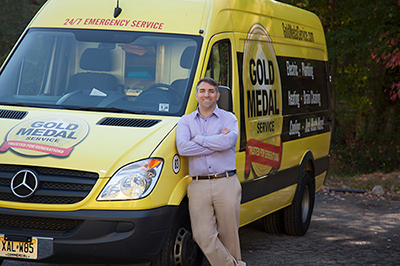 Last weekend I spoke to a 49-year-old man who runs a plumbing service business. He told me he's burned out, he has very little money put away, and he's been thinking about leaving the profession. His wife agreed, saying it might be the best move because "he just doesn't enjoy anything about his business anymore."
Plain and simple, this man was unhappy.
But after he finished telling me just how unhappy he was, I asked him to consider what are possibly the two most important questions he could ask himself.
First, he needed to determine if he was physically healthy enough to put in a solid day's plumbing work, three or four days a week. Secondly, I asked him to consider this: if you could turn your plumbing company around, starting tomorrow, and start making a great living, would you stick it out just a little longer?
If you've been getting frustrated with your own service business, these are questions you need to consider, too. I've asked it of plenty of other business owners, and do you know what they tell me? Most of them say that given all the systems they need to dramatically improve not only their business but their quality of life—such as making more money, spending less time working, having a happy staff and happy customers—they'd be more than happy to stay in the business.
If you feel the same way, think about this: What would adding more than $200,000 into your bottom line over the next six months—or less!—mean to your business, your family, and your life?
My proven strategies have helped countless numbers of contractors transform their businesses and finally start making the kind of income they deserve. Just imagine how life-changing these efforts could be for you and your loved ones who depend on you for support.
I've set aside a few complimentary strategy sessions in the next coming days and if you'd like to grab one of them, fill out this form now: Schedule a Strategy Call. I will detail, step-by-step, based upon specifics of your business, exactly where you can find the easiest to grab, most rapidly accessible additional profit. Calls are on first come, first serve basis.
Mike Agugliaro, "Business Warrior"
Founder of the Warrior Fast Track Academy and CEO Warrior Circle