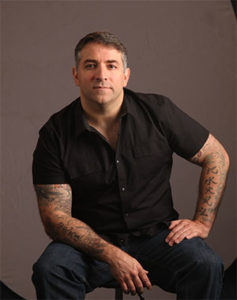 EAST BRUNSWICK, N.J., Dec. 22, 2016 /PRNewswire/ — Mike Agugliaro, founder of CEO Warrior, has been named Contractor of the Year by Contractor Magazine. Agugliaro is also co-owner of New Jersey-based Gold Medal Service, one of the top home service businesses in the nation.
Each year Contractor Magazine searches out a contractor who is "doing something so well that it's worth emulating," according to the magazine's award criteria.
CEO Warrior is creating a national movement in the home services industry. Agugliaro is helping tradesman grow their businesses and have more free time to be "warriors," at work and at home.
"I'm pleased and humbled to have been chosen Contractor of the Year by such a prestigious publication," said Agugliaro. "Most of all, though, I'm pleased at the impact I'm seeing in the attendees at each of our workshops and events. One by one, these men and women are turning into warriors. It's a great thing to see."