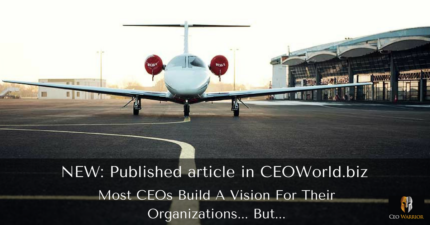 As a CEO, one key responsibility you have is to build and share a vision that will help to propel the organization into a very strong future. The vision needs to inspire your team while reflecting the changing market; it needs to be timeless yet timely; it needs to be broad enough to reflect all stakeholders yet specific enough to be unique to your company.
When the vision is adopted and implemented, you see the results: inspired team members who own that shared future and pull together to strive toward it. But why do some companies struggle to implement their vision? It has to do with a missing step in the sequence.
Continue reading the full article HERE.
Don't YOU want to boost your expert status and play against the big companies?
Learn how at the Service Business Edge – The Secret Blueprint to Growing Your Business.