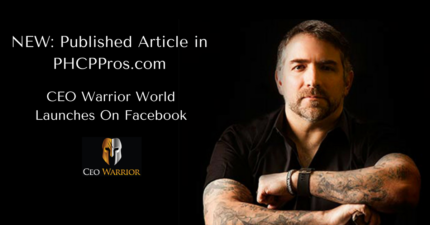 Mike Agugliaro, founder of CEO Warrior, a business mentoring, training and coaching service for service business owners, announced the launch of CEO Warrior World, an exclusive Facebook group for business owners who seek great ideas and strategies to become more successful.
"One idea can unlock tens of thousands of dollars in opportunities," Agugliaro said. "That has been the case for me in other Facebook groups I belong to. I know there's a lot of garbage on your newsfeed, but this is definitely something business owners will want to participate in."
Continue reading the full article HERE.
Don't YOU want to boost your expert status and play against the big companies?
Learn how at the Warrior Fast Track Academy.