CEO Warrior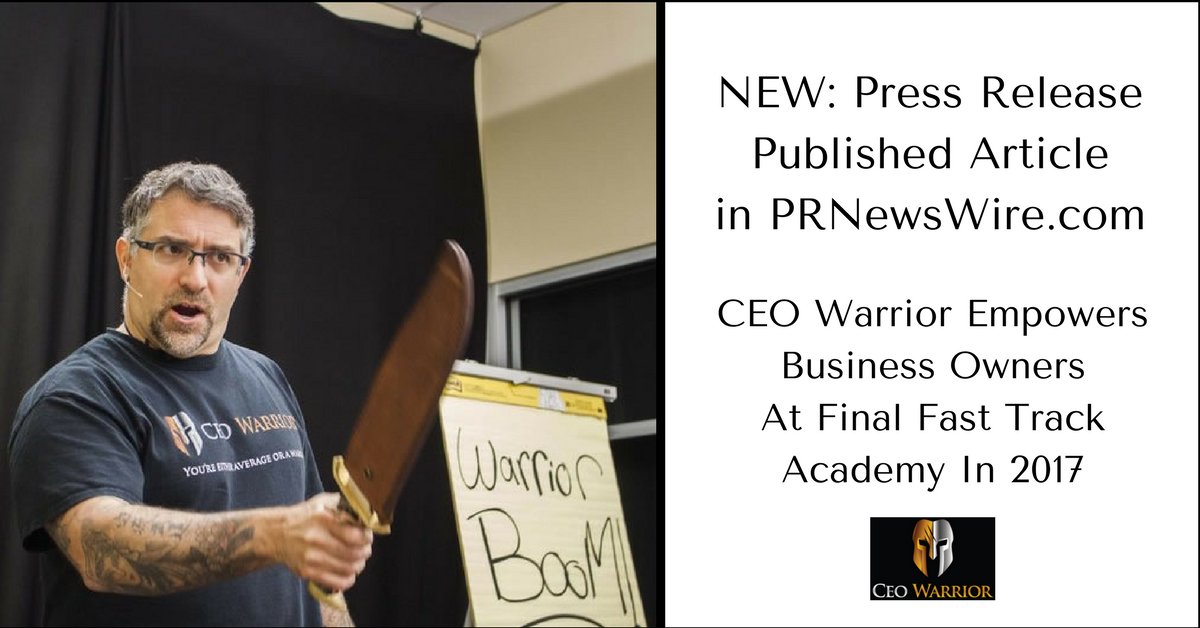 , a business mentoring, training and coaching service for service business owners, hosted its final Warrior Fast Track Academy event for the year, Sept. 19-22. Business owners from 17 states and 2 countries attended the event, held at the new CEO Warrior headquarters in East Brunswick.
"This wasn't like any other event," said Mike Agugliaro, founder of CEO Warrior. "Many business owners try to find employees, do marketing, generate leads, and be a good leader, all at the same time, but they just can't figure out how to do it. We gave them the tools to create their own customized roadmap to success, to grow their businesses, to get their companies to run by themselves, and to create an exit strategy to prepare for the future."
Continue reading the full article HERE.
Don't YOU want to boost your expert status and play against the big companies?
Learn how at the Service Business Edge – The Secret Blueprint to Growing Your Business.