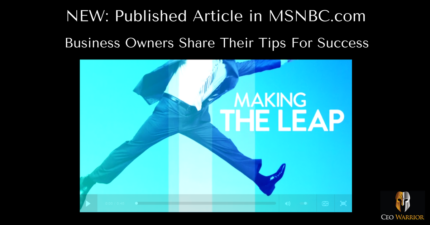 Do you ever look at other business owners and wonder how they've grown their businesses?
Our viewers tell us how they've been able to make the leap.
Continue reading and watch the video article HERE.
Don't YOU want to boost your expert status and play against the big companies?
Learn how at the Warrior Fast Track Academy.