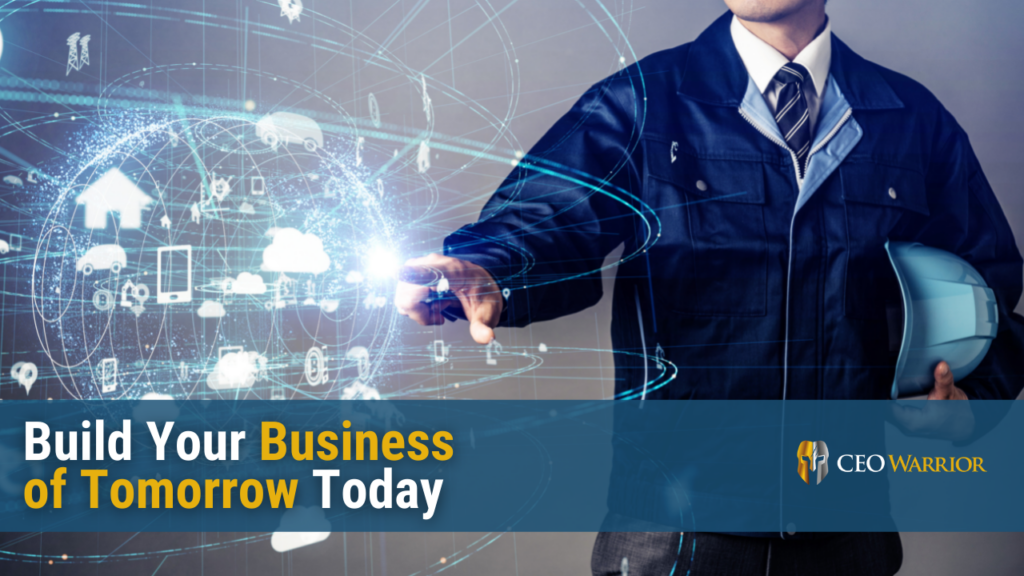 Every decision you make in your business today could help prepare you for that better future you describe in your company's vision statement. CEO Warrior is all about improving everything in your company—not only the present but also the future! As you improve your business, if you are forward-thinking about those improvements, you can be building your 'business of tomorrow' today. Let's look at staffing, technology and customers with a view toward the future.
Future Staffing
To build the best team of workers in your home services business, you should start hiring all the time. Don't wait for vacancies and then scramble to find someone. There are very talented, ambitious and smart workers out there looking for better jobs in home services. If you're always recruiting, you can surface more of the top talent. If you find a superstar plumber or electrician, hire them immediately because you know they will bring in the business needed to cover their salaries and grow your business. Keep other good candidates on file so you can hire quickly whenever your sales volume increases. If you hire too many people, it creates a good challenge for you to do more marketing, generate more leads and increase service calls.
Future Technology
Some trades have been changing more quickly than others and the tools and devices we used ten years ago are very dated now. Ask your employees if you're supplying them with the best tools and latest tech. Have your top worker in each trade/service find out what tech others are using and what the latest tech is out there. Newer technology often makes jobs faster and that can increase your profit margin. Carry out a good review of all the services your company offers to make sure you're using the latest technology or at least the latest technology to benefit your company.
Future Customers
Homeowners are looking for more services that will save time and keep their household running smoothly. At one time services like lawn maintenance and housecleaning were considered luxuries, but no more. Now some people would rather hire someone to power wash their deck, driveway or siding rather than rent or buy their own power washer.
People value their time and when they hire a professional service what they are really buying is more time.
Have you considered adding a professional barbecue cleaning service or mobile locksmith to your service offerings? Are you watching to see what new services other home services companies are adding?
Summary
There are many smart business decisions you can make today that will actually be helping you prepare your company for the future.