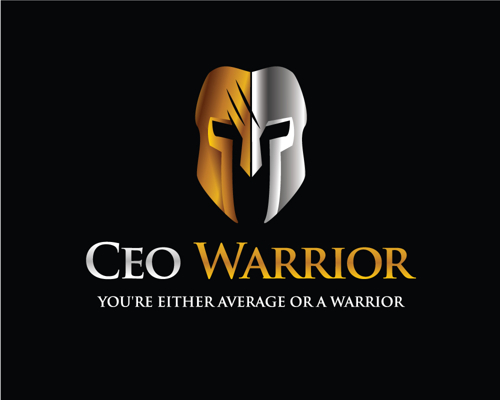 Mike Agugliaro's unique service business coaching company's name changed to mirror its core philosophy.
EAST BRUNSWICK, N.J. – Sept. 14, 2015 – After nearly two years of coaching, mentoring and helping service industry professionals find their path to business success, ServiceKey Founder Mike Agugliaro has officially changed his company's name to CEO Warrior. The change was made to better reflect Agugliaro's vision and the strategies his coaching system uses to inspire and prepare owners and CEOs in the service industry for true business mastery.
"Since the beginning, I've been laser-focused on fine tuning the methods and strategies I use to motivate and coach service business owners to become the ultimate warriors in their markets," said Agugliaro. "Changing the name to CEO Warrior helps clients understand the nature of the journey they are about undertake, and that by attending an event, listening to the podcasts and webinars, and reading my books, they can become the masters of their own destiny and their industry."
Continuing to offer a collection of proprietary resources to help service and trade professionals better manage their businesses, CEO Warrior sets out to share Agugliaro's proven blueprint – first developed to transform his one-time struggling home service business into a company worth more than $23 million. The cornerstone of the CEO training company is its regularly-occurring coaching seminar series known as Warrior Fast Track Academy. These four-day events provide business owners with concrete tools to transform their business and management practices through industry-specific workshops and business coaching sessions. In addition, CEO Warrior offers a suite of resources including webinars and podcasts with industry professionals, a weekly newsletter, a blog series and three books. Agugliaro's first book, "The Secrets of Business Mastery" was an instant hit, and his newest books, "Secrets of Leadership Mastery," and "Secrets of Communication Mastery" were recently released.
"CEO Warrior recently expanded its reach to include all service industry professionals – something I feel better reflects the direction the business is heading toward," said Agugliaro. "I understand what it's like to be a struggling CEO and work 18 hours a day, seven days a week and still get nowhere. Regardless of your trade, success can only happen if you take the journey to identify why your business is getting in the way of your life and resolve to correct it with tested and proven methods of business mastery."
To find out more about CEO Warrior and Mike Agugliaro's other business mastery offerings, visit the all-new website, www.ceowarrior.com.